You know your kiteboarding leash your using? The one with the Red Tube and the diamond shaped metal thing inside. It's not safe. You probably didn't realize it, but that release could quite literally tear parts of your hand off when you find your self in a bad situation.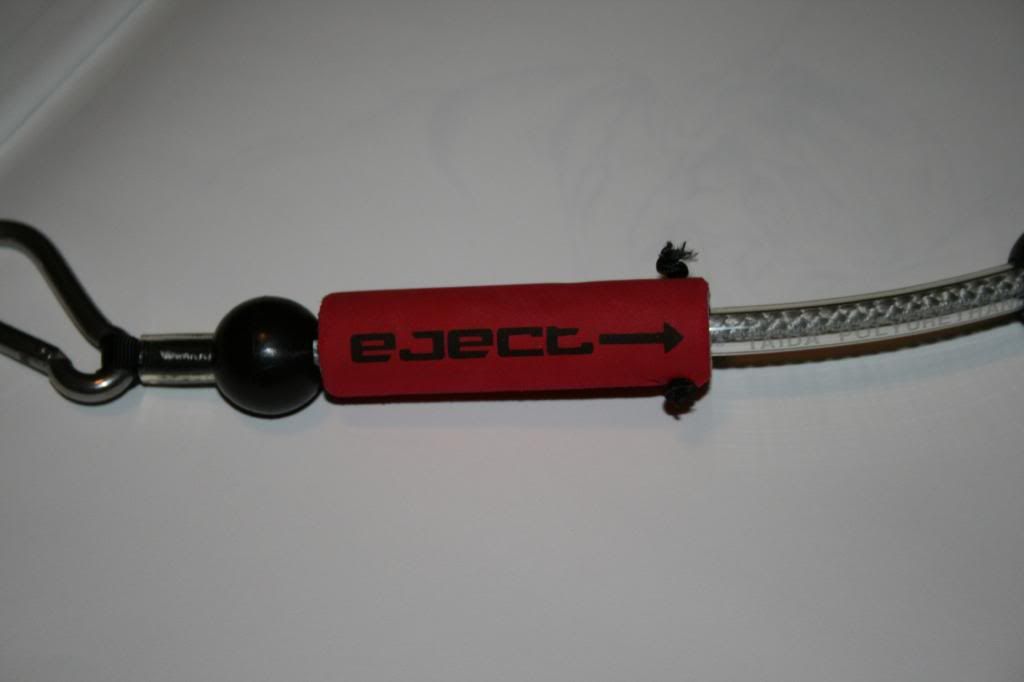 This is a situation I was told by a guy I met the other day one the beach. He got into some trouble and when he tried to engage his safety release on his leash it tore chunks of flesh from his hand.
Dudes out riding when one of his front lines break . It happens, but his kite goes into a death spiral. 3 uncontrolled loops in he's being dragged threw the water. He reaches down and pulls the release to detach his chicken loop from his spreader bar. This does nothing and he's still being dragged threw the water by his kite leash that' attaching him to his looping kite.
5 loops in he's had enough of everything and decides to pull the last release that's connecting him to his kite. It's the red tub release on his leash. He pushes the red tube and the metal diamond piece pops out and then flattens it's self to the tube an buries it's self in his hand.
Let's think about that for a second. When you push that red tube forward to eject from your kite you kite may still be putting tensoin on your lines. If you activeate that realse with tension on it, it will instantly reform it's self into a fish hook like shape.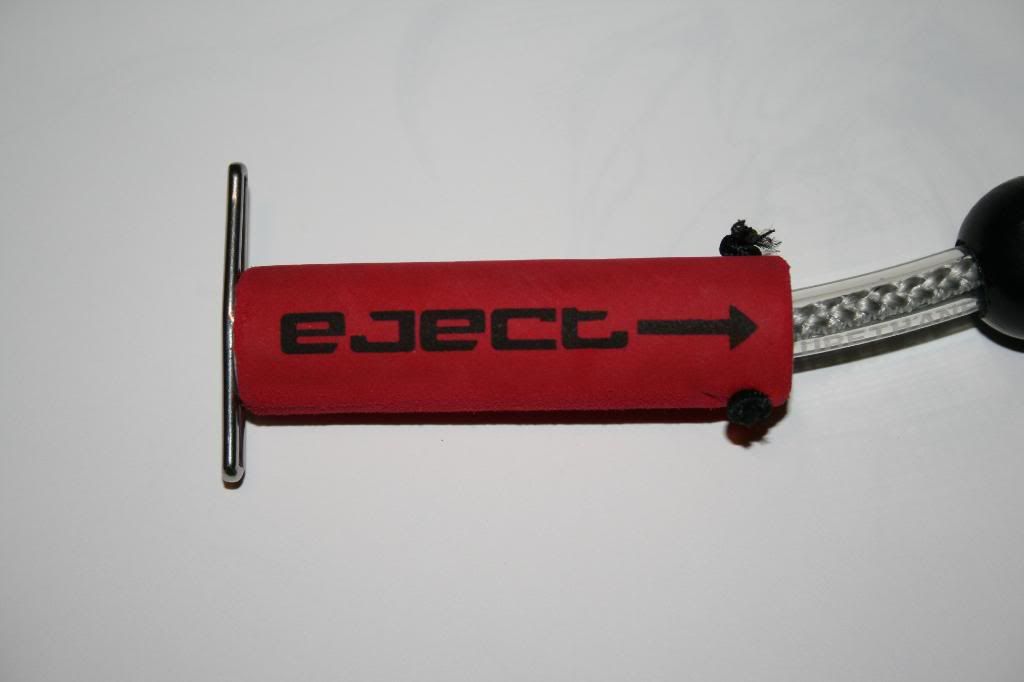 Take your leash and activate, so it looks like the picture above. Grab the red tube with one hand and see if you can slide you hand down the tube as if it were being yanked from your hand with out getting caught onteh metal diamond piece.
As this red tube is being yanked from this guys hand the first corner of the metal diamond buries it's self in his hand below his index finger while the second corner buries it's elf into his palm and begins to tear through the skin between his index finger and thumb.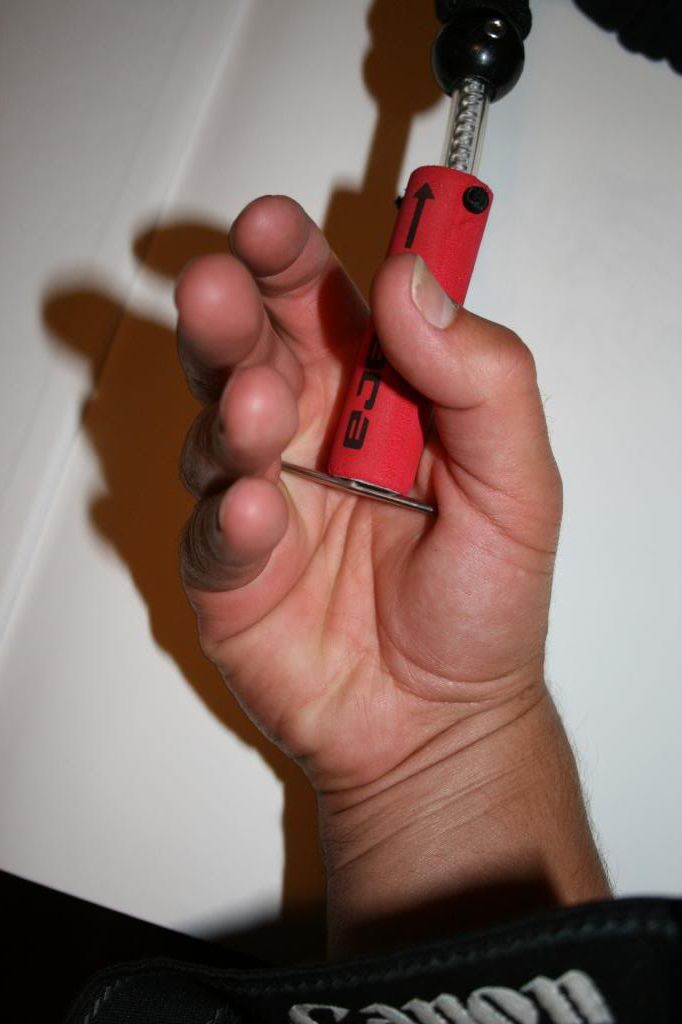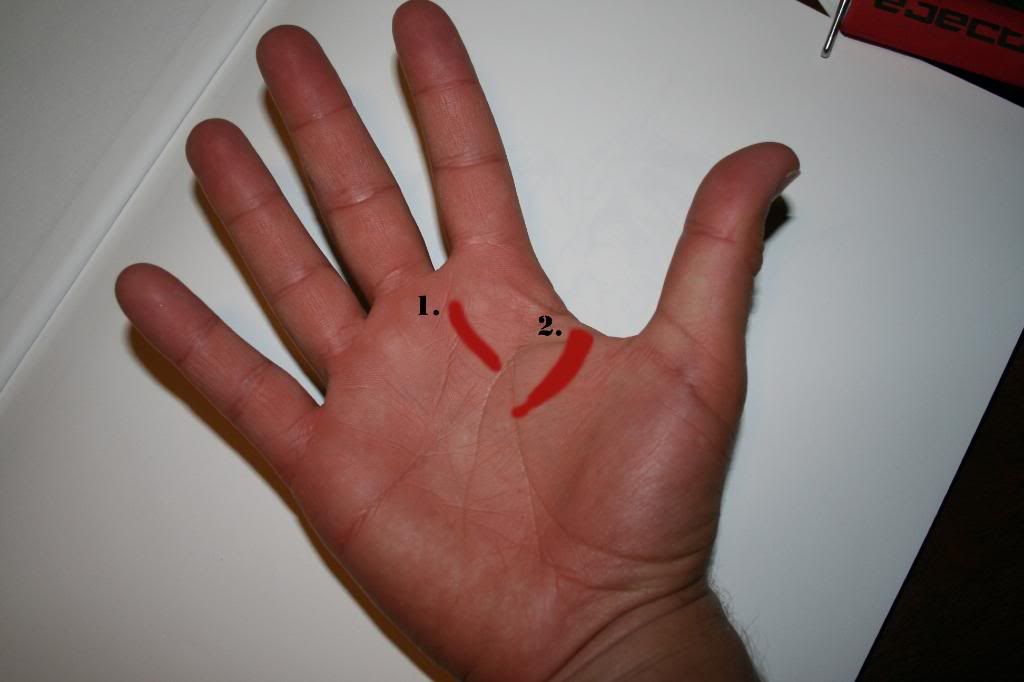 I seen the scares the guy had. He said it's still healing. The skin on his hand was pretty thin still so he wears an elastic band around his fingers and thumb to keep himself from spreading his fingers to far from his thumb while his hand heals.
He called the manufacturer to let them know what happened , and he must have sent them picture and some kind of documentation to show them what happened because he showed me his nice new kite they sent him as compensation. They also told him they they were developing a new release just because of this issue. Last he heard they had four designs and as soon as they had one finalized the manufacturer would have a production model mailed to him right away.
(On a side note, I posted this story in different manufacturers forum ( the brand I ride) hoping they would make a new leash but instead they didn't want to hear it and deleted my post.)
How many people have a kite leash like this? Too many. Put your self in this guys shoes. Your floating out in open water, your kite is gone because you just pulled your safety release and your bleeding profusely from a hole in your hand that has bits of flesh hanging from it.
This guy got lucky. He managed to swim to shore with his hand above his head. When he got out of the water he was coved in his own blood. An ambulance came and picked him up and he went to the hospital. This guy had a relatively cool head on his shoulders, but he said it was the worst experience of his life.
I can't speak for everyone but this is not an experience that I would want to have happen to my kid, girlfriend or my self. And I really hate blood.
I believe in a kite leash. I just think the industry needs a better standard.
J.