Just a lil thread to inform the world that we have finally formalised our kiteboarding community here in Jamaica by structuring an official association, the JKA. We will be launching a website + FB page etc. by the end of the month for people who want to know more about kiteboarding in Jamaica.
We had our first unofficial link up/beach flex yesterday at Port Royal beach on the palisadoes road in kingston next door to kingston airport. we only managed to get 6 kiters out as most of the kiters live on the north coast, and we had about 20-30 friends out to watch and vibe with us on the beach.
This is our first step in organising the kite community here, so as to try to attract travelling kiters and also to attract competition, and also to get more locals involved in the sport here. We also took the time to get interested people on some trainer kites to see what it's like. Twas a good day with wind coming in late at 11am but blowing 18+ knots all day.
If anyone has any experience in launching their own local kiteboarding association, any pointers or hurdles to expect would be greatly appreciated.
Here are a few pics from yesterday's flex.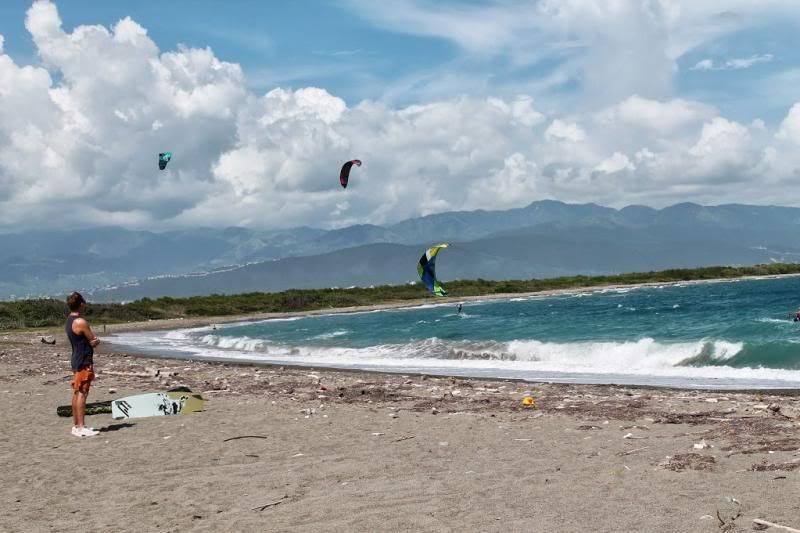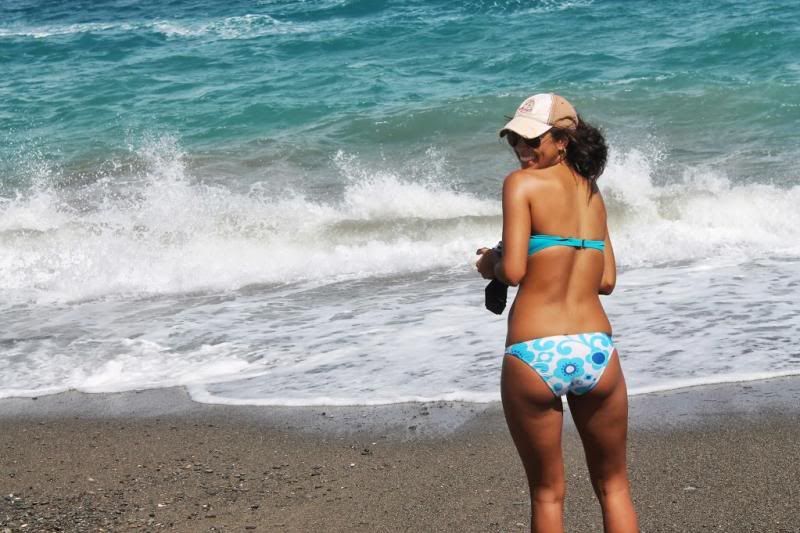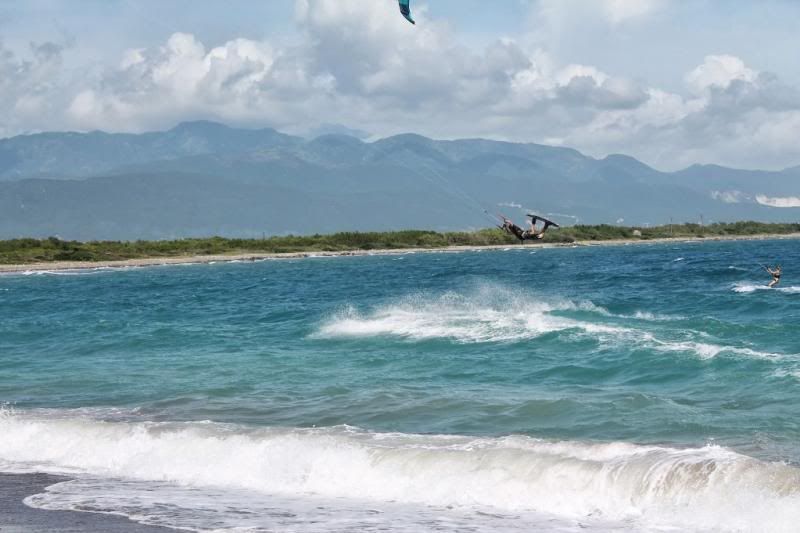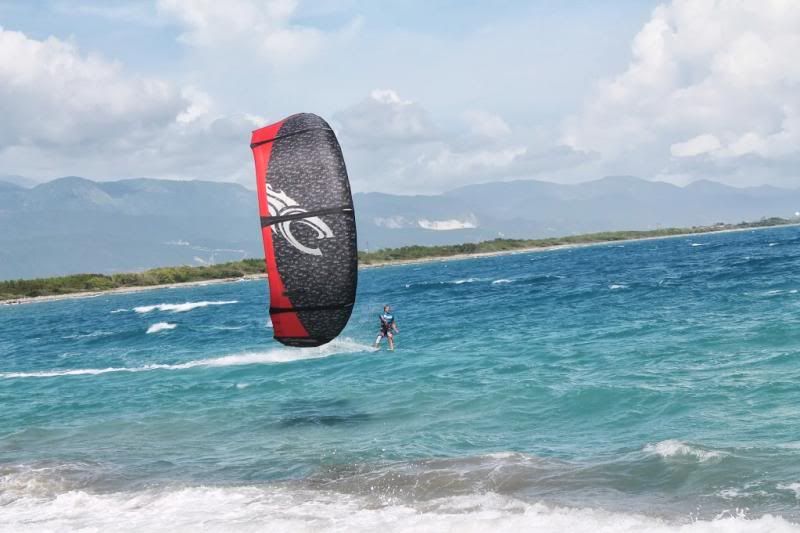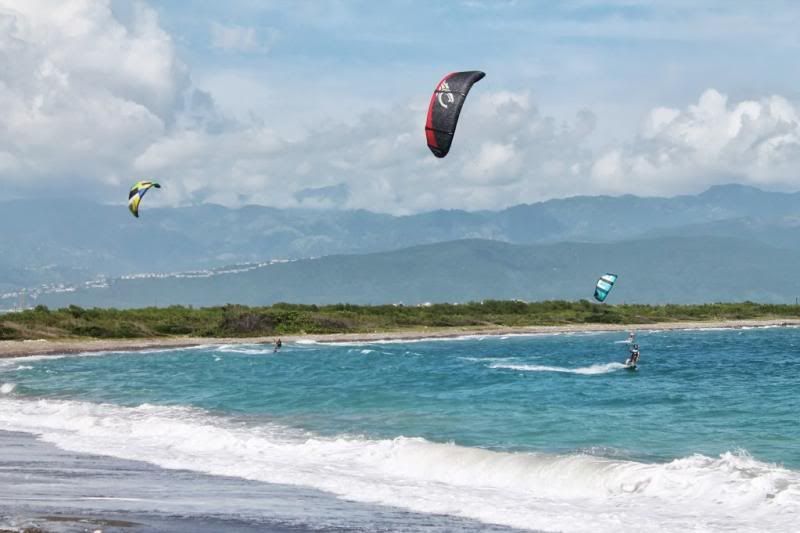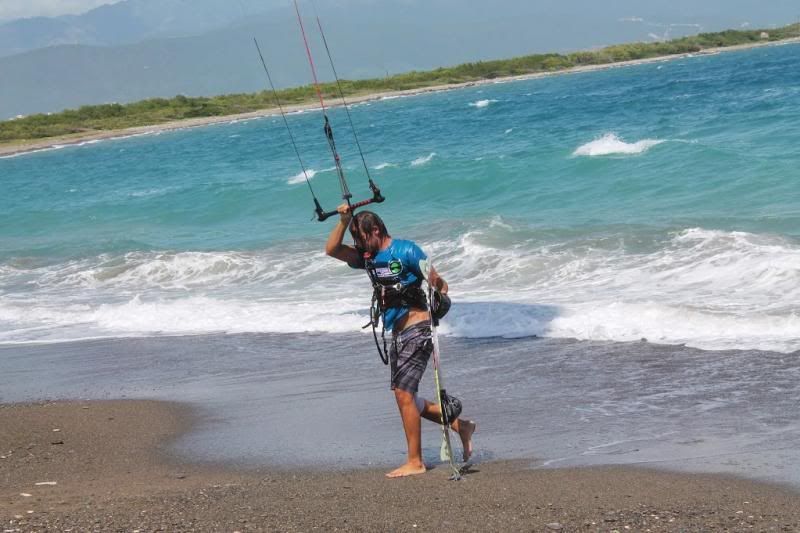 I was knackered and battered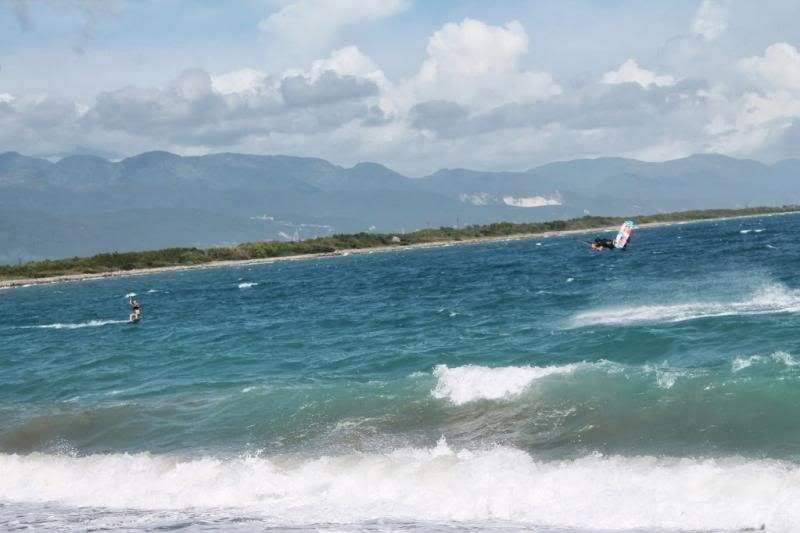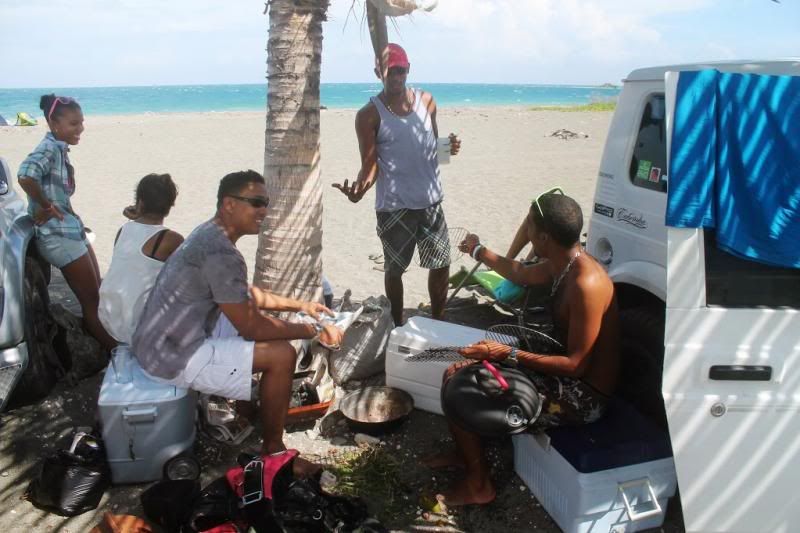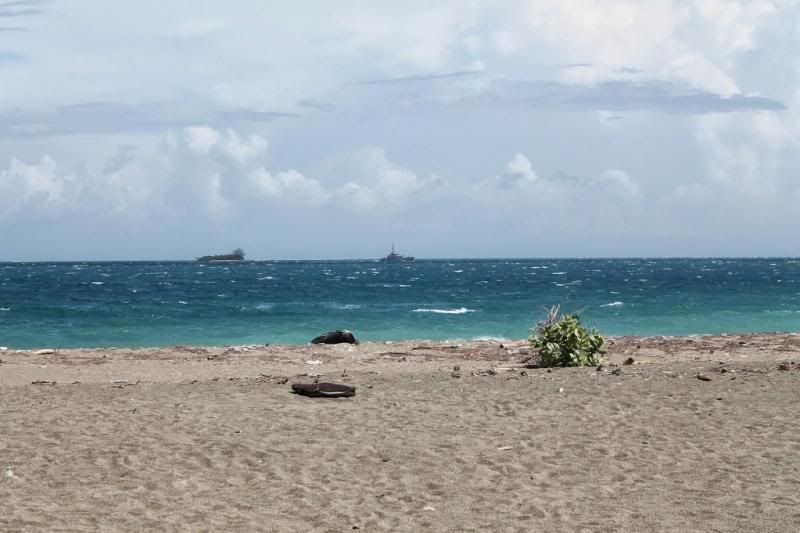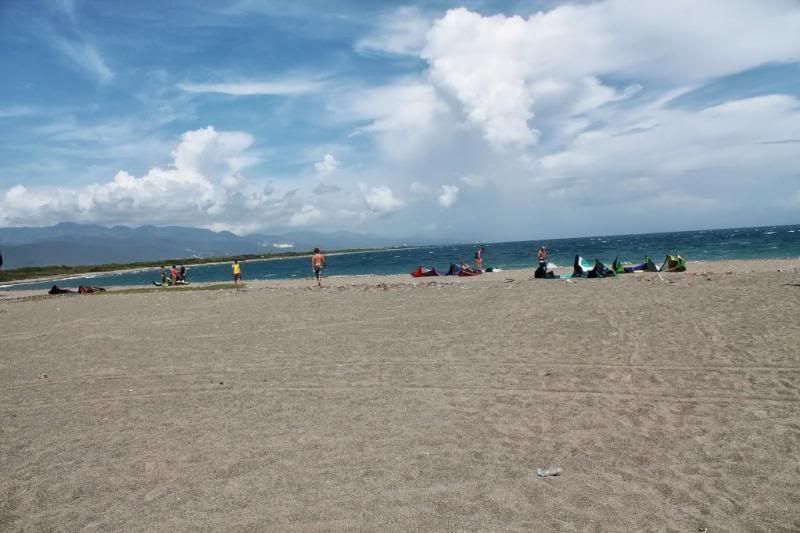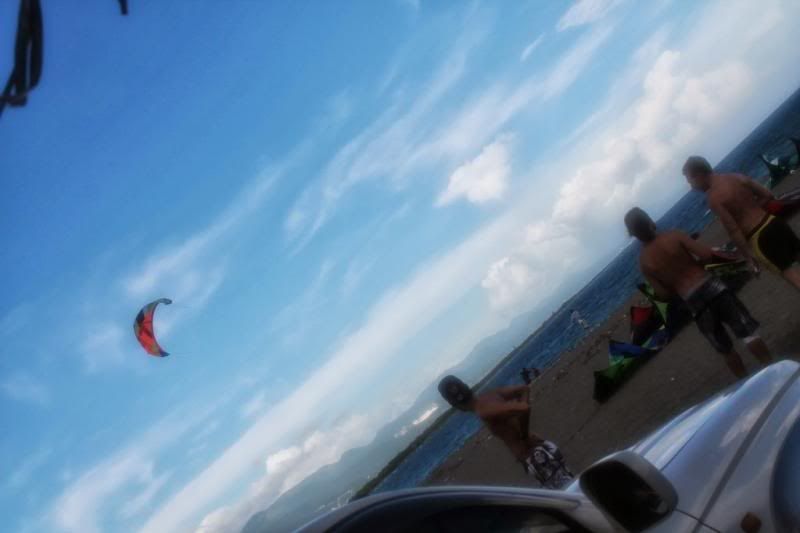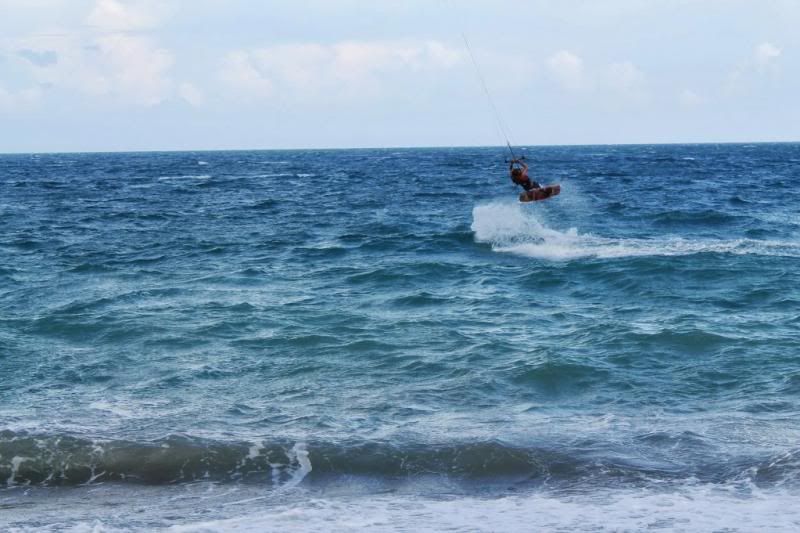 first time trying booties, they were very tight , but loved it, no more bindings !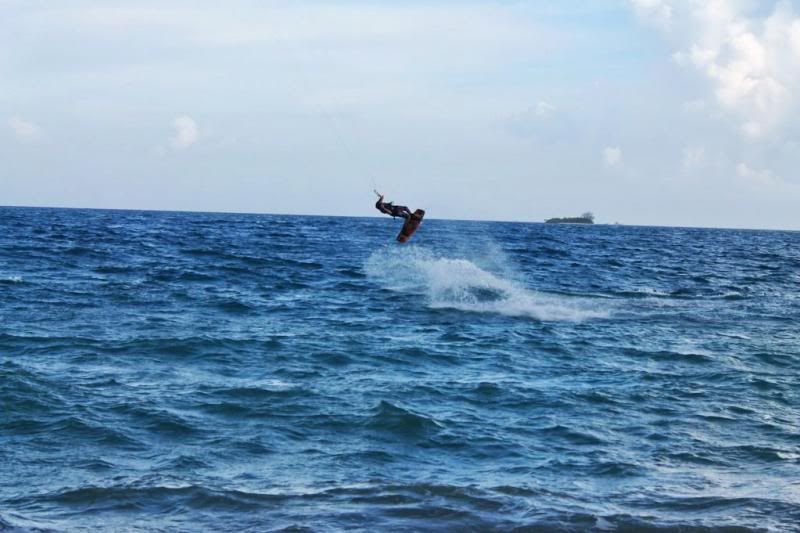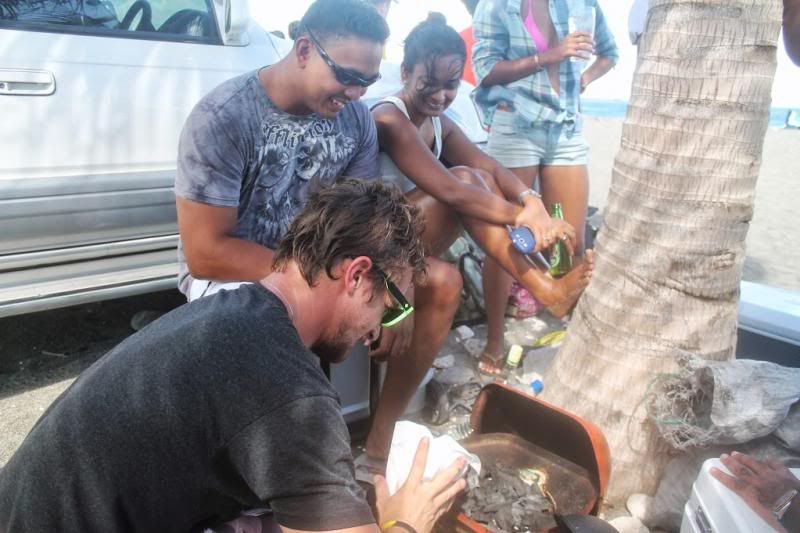 our local liquidforce dealer
too afraid to try unhooked on my 11m in this wind.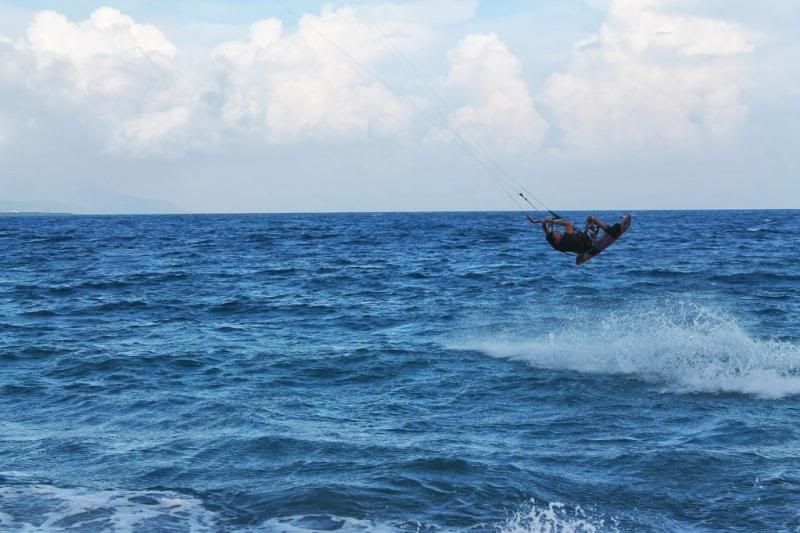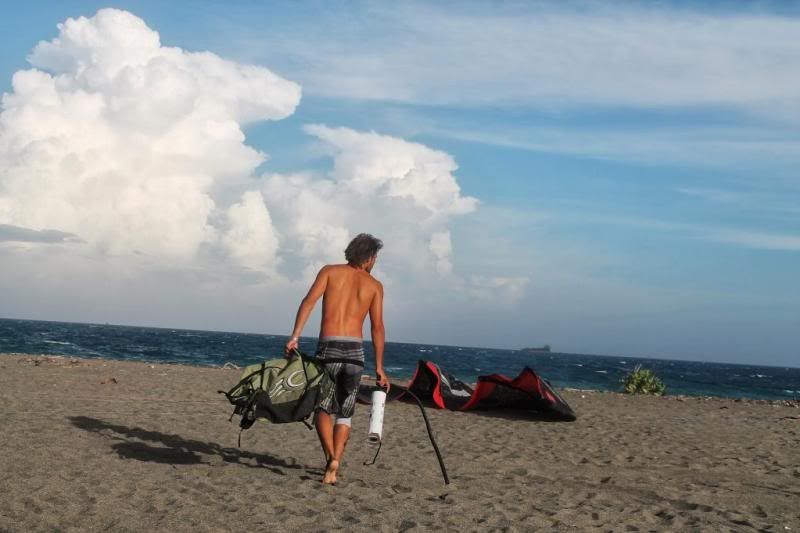 myself pack up time