Whether the bar is made of wood, metal, plastic, or composite; running the line through the middle of it is always an issue. Either drilling a hole through the material or inserting a fitting.
How about a fitting that routes the line to the outside of the bar? Then the bar could remain solid or undrilled. I don't think having a bump on one side of the bar and the line being either on the top or bottom side of the bar would be an issue?
A short length of schedule 40 PVC is stout. Schedule 80 is really stout stuff.
Some PVC elbows for the bar ends??
This site is real interesting:
https://flexpvc.com/
I had to build up a PVC buggy because I knew it could be done. Thought about even upsizing all the hardware big enough that strength wouldn't be an issue and use PVC bolts!(they do make them). Could make, have made, or mold PVC wheels even. I'm sure a "seat" made out of PVC material could be fashioned up if I was totally mental about it.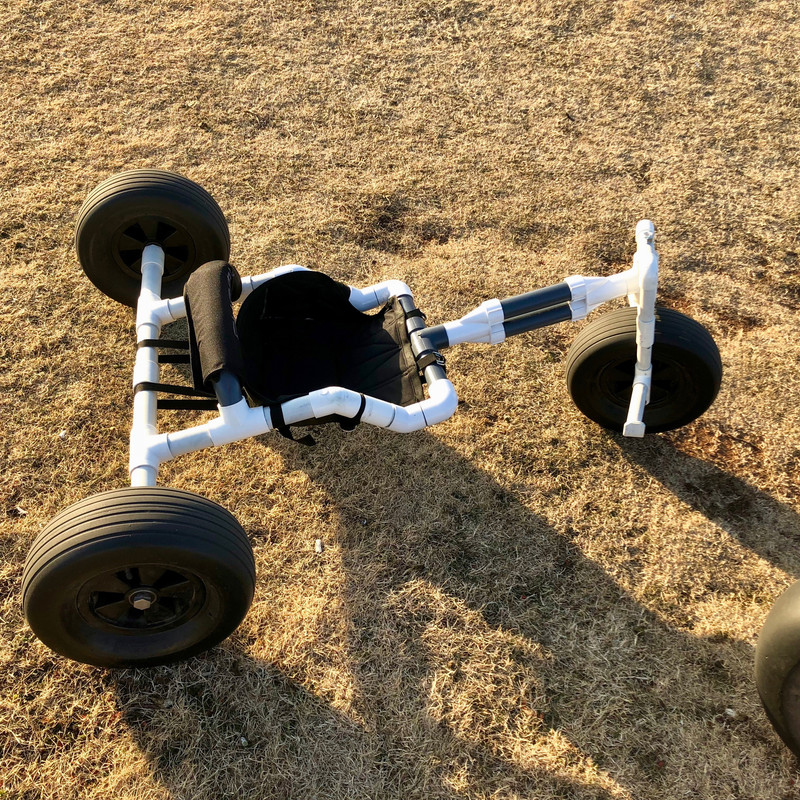 And if anyone decides to build one to ride; just go ahead and build the whole thing out of schedule 80. I broke and repaired/fixed/changed mine about 5 times. And don't bother with that Y fitting for the twin downtube. And don't ride it in cold weather.
Built it for the novelty. The ride is fun because it's springy and bouncy. Rides really smooth and you can feel the contour of the ground. Also thought about using these for tandem buggy use.
If anyone has questions about PVC such as about the myriad types(colors) of solvents and the "cleaner" and the "primer" and cutting PVC, etc, I've spent some time playing with the stuff.
But the main question is about that little fitting to route the line beside the bar instead of through it.