Ok guys, I've decided I would like to replace my existing control bar with something more comfortable. I've been using a Slingshot Rally bar for the last several years which came with my kites. The clamcleat trim is below the bar which can sometimes be difficult for me to adjust. I much prefer the
above bar
clamcleat configuration as I have grown to love on my Flysurfer Peak kites. I've looked the market over with the different bars available and the problem is this. I'm short at 5" 5' (165cm) and have always had difficulty with being maxed out with the reach of the control bar when fully sheeted out. Reaching the swivel to untwist the center lines is impossible. Having the bar about 6-8 inches closer would be ideal.
So I explored a few options and would like some advice.
I just purchased a rope slider for my harness, so it would be nice if it could adapt easily to that
. I found the below options which would allow use with a rope slider and offer a smaller chicken loop which could bring the bar closer:
Slingshot Slingshot Sentinel with Talon
North 2018 Trust Bar with smaller CL options including stainless slider. I believe Duotone is the new name?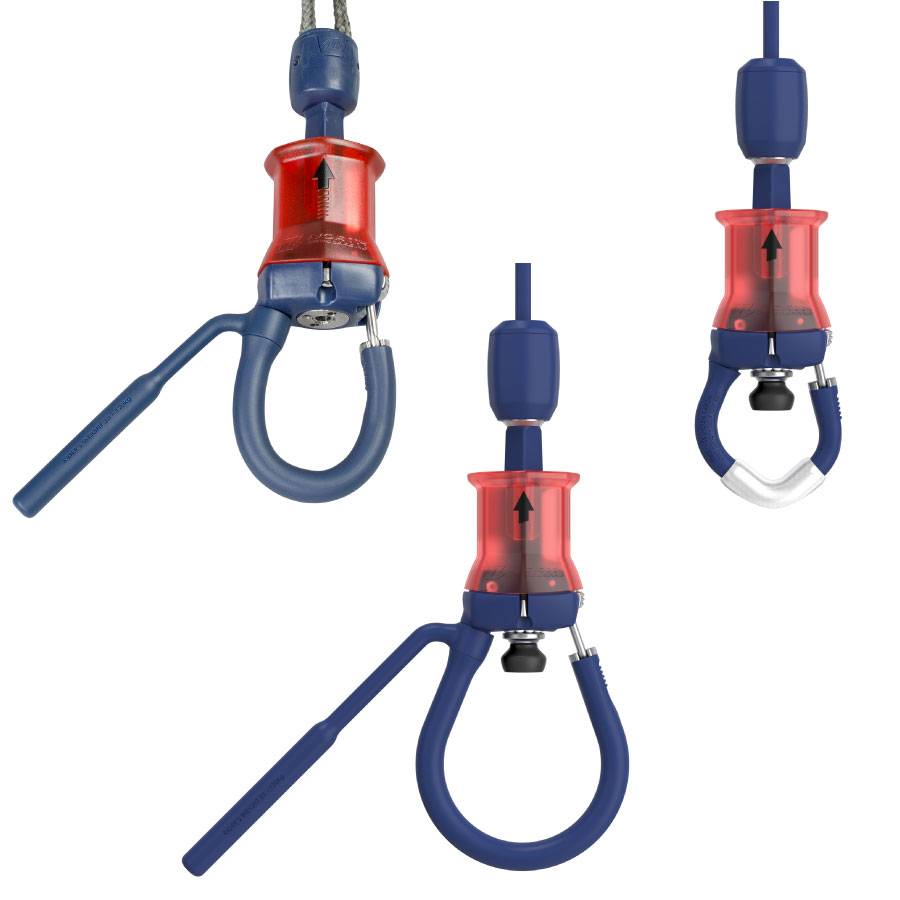 Other options could be to buy an Ozone bar and rig with antal ring as shown below.
Or build my own?
I saw that some even use a witchard although I'm uncertain how the safety would work.
I want simple. I tried a Cabrinha bar from several years ago and it was a mess. Again, I'm looking for something that can adapt to a rope slider for a short arm rider. Happy to hear thoughts or suggestions from everyone.