Today I had an accident. During kiteloop (approx 9-10m height) hook cracked completely. I am luckely ok, because I was using short leash and connected suicide mode. So kite catched me at some point and I not crashed so hard. I use Majestic harness with Stealth spreader bar ...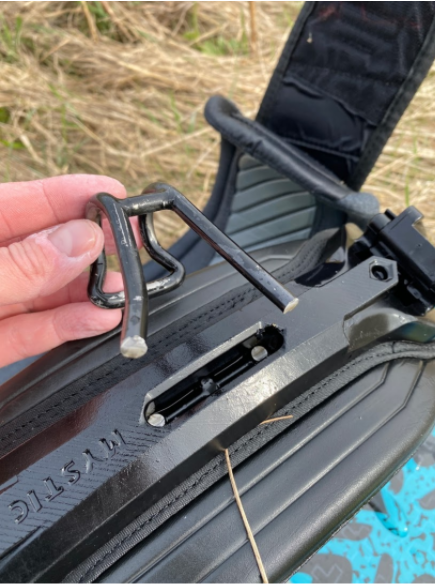 It looks like it was cracked before and was slowly progressing till it breaks completely … Here possible to see some small corrosion from salt water. Also it is not possible to inspect hook, because it is inside (without disassembling it)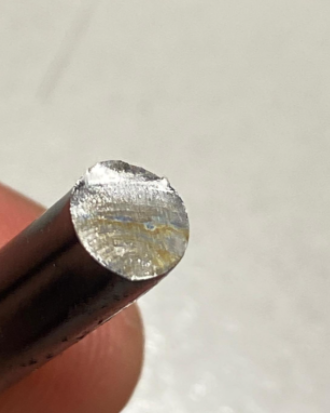 And I am not a heavy rider. I weigh only 66-67kg.
I was thinking about possible reasons for cracks and complete breaks. And here not talk about Mystic brand, but I think this can be refered to any brand today.
There could be problems with applied load direction. Now with the new Stealth spreader bar hook sits nicely straight and not moves anywhere, but this makes another problem.
Days before it was like so
So we see that applied load almost in complete tension to hook. Basically hook position can be aligned to applied vector load from the kite.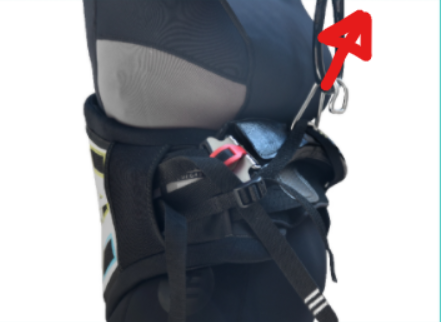 Now if we look into the new harness and consider that it sits tight we can see such applied load vector. See below picture. (Actually like how good and tight SpreadBar sits and not moves anywhere)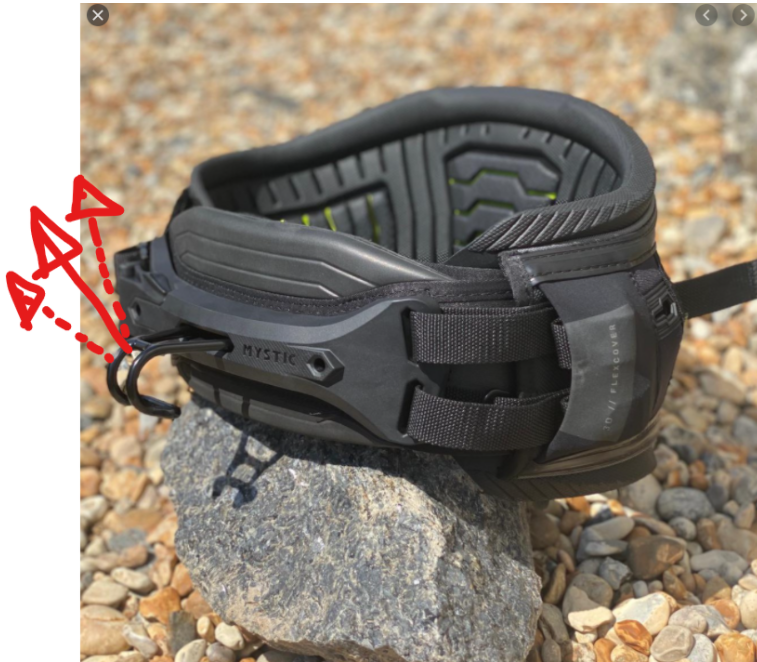 So in that case we not get pure tension on the support joint, but also some bending moment.
Being an Engineer I made rough fast calculations …
So 6mm bar 75mm length.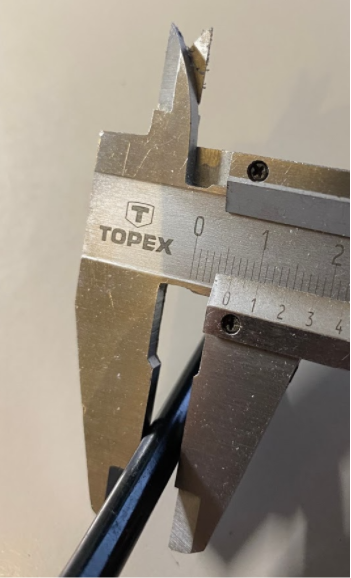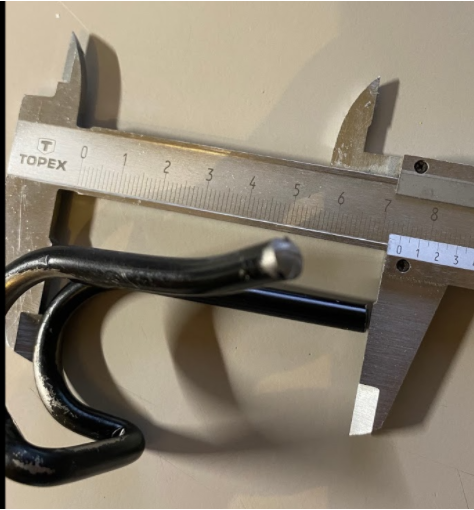 Used material S355 (don't know what material used for hook, but this is not important here)
Design made for 1 bar (so total strength should be multiplied by 2)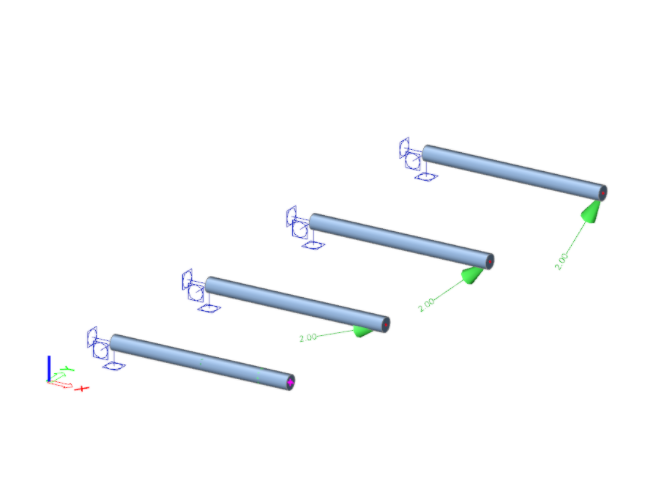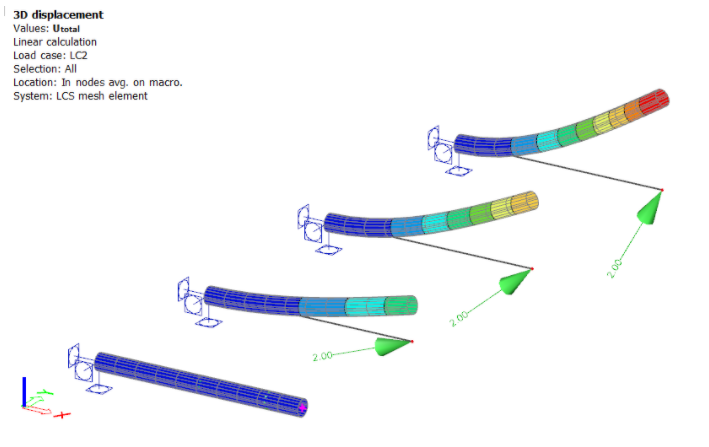 Applied load here 2kN (approx 200kg) … So total applied load on 2 bars 400kg. 400kg because this is how much 1 line (approx) can hold
I modelled 4 situations when load applied on pure tension, and with some angle (20,40,60 degrees). Also the support joint is completely stiff and will not align with reality, because it can move on some degree … But as for example this is enough.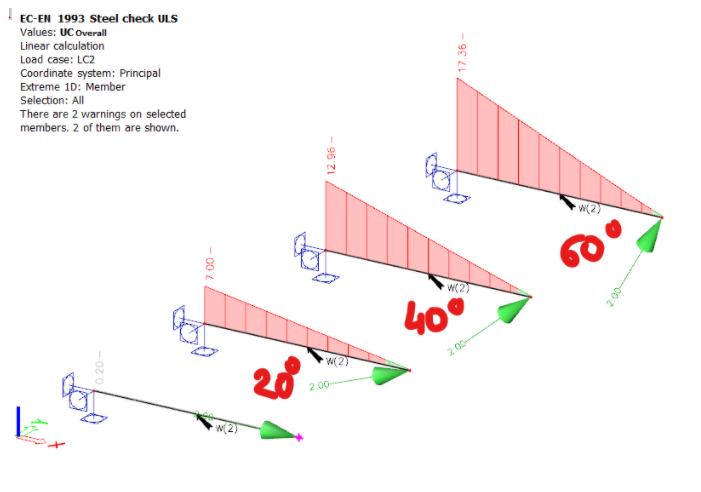 We can see results (Utilization ratio). If load is applied in a little angle then it breaks and load bearing capacity is smaller 7 times. (This calculation not meant to be very accurate because I did it for 5minutes drinking some Whiskey and celebrating my 2nd birthday
) So we can see that our lines stronger than harness hooks
This is very important during kiteloops when you swing under the kite and it catches you. So the applied load vector could be even 90 degrees in some cases. And also it is dynamic load, not static …
Also there are a lot of reports from different riders on the internet about the same problem for any brand.
Example:
https://www.wetestkites.com/2020/03/21/ ... our-lines/
So check your hooks and be safe ... And hopefully harness manufactures will stop save on material and think about riders safety ....
Cheers ...
P.S. This is new harness ... Ride with it from last year august and was on shelf during winter (approx 4 months in total)