from what I read on Heineken's report, Julien and ollivier was leading at the weather mark
but heineken was putting down the hammer on the downwing leg.
do you have any explanations on that fact. I use to race with Julien, I am sure he is very fast downwind.
It seems that Julien was using a Jay factory raceboard tri fin set up (see below) my understanding could be that the front footstrap (located close to the rail) is most favourable to upwind but not to downwind..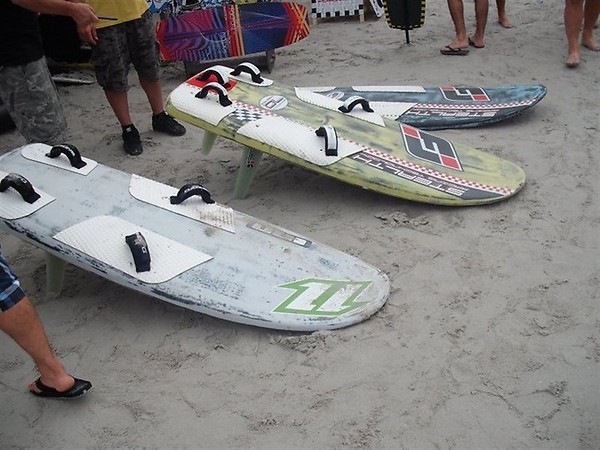 does any one has some pictures of heineken race board ?
thanks in advance