revhed wrote:Rock on!

Any chance you would be so kind as to share your latest best flying wing specs please?

R H
Hi revhed,
I am still riding my original Levitaz Element Wing.
https://levitaz.com/shop/components/frontwing-element/
Its specs are more or less all in cm:
Strut: 96 lenght x 10 chord x 1,3 thickness
Element Wing: 50 span x 16 chord x 1,4 thickness
with very low chamber still 8 cm chord at 2 cm distance from the tips
around 5 cm of anhedral and 4 cm swept back of the trailing edge
The surface is very rough (800-600 paper) for lowest minimum speed
The only thing I have done custom made is the fuselage. I first wanted to cut an old fuselage proto I got from them for that maneuver. But than decided to build it myself, also to show that there is a simple solution:
Get your self an "Inanimate steel rod" M16 x 260 of A4 stainless steel, like that one
:
Put it into your turning machine, which is hopefully of a younger age than mine:
combine it with a door stopper or similar
and recieve your levitaz stabless set
with an "Inanimate carbon rod" with 0,34 kg instead of the original fuselage with 0,90 kg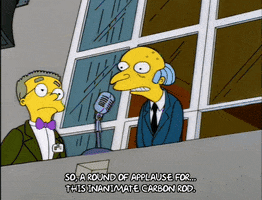 And be warned
A4 is a bitch when drilling with inappropriate tools, broke 3 drillers and 2 thread cutter, on the end cutting an original fuselage wouldn't cost so much more
@ronnie:
Yes if levitaz comes with a shorter alu strut, I will try that and also my longer one. But actually I think the 96 cm are just fine, not sure if shorter will improve stability and when doing 360 with more inclination I am already coming of the water as also a problem on normal foils. And somebody riding not just the small unicycles as I do but the extended versions told me, that stability can also profit from longer strut as curvature of the virtual ball you ballance on is smaller and therefore reaction time can be less. Also not sure if there would be a profit to ride the mono more flat like a windfoil. But something I am very sure about: Monofoil will never go speed as this is just about control and control is the biggest problem with a mono already at 25 km/h.
Mono is for freestyle, freemove:
has low to none problems with ventilation, can turn on a point and already tried mutant mode going backwards, but didn't get it yet
and maybe the mono can reach the highest angle against the wind
as having very high performance on very small speeds: Updated the picture on the last side, so actually in not perfect conditions already at 38° against the wind and sure I can go closer than 35° in perfect conditions.
And it is also easier to ride directly downwind if windspeed fits.
The new levitaz wing will have pretty much the as perfect expected shape and is not draggy as I had riding side by side with another guy who was nearly overpowered while I was with per kg more canopy just normal powered and I had difficulty to overtake him upwind with the Aspect wing. So all my hopes for mono are towards that wing. Also tried the one from airrush which has a pretty much swept back wings but was worse, but in theory yes, should be better especially with an offset.
Will keep you informed
Bernd