Flysurfer Soul 15m, Moses Comet 2018, wind 12kts, no current: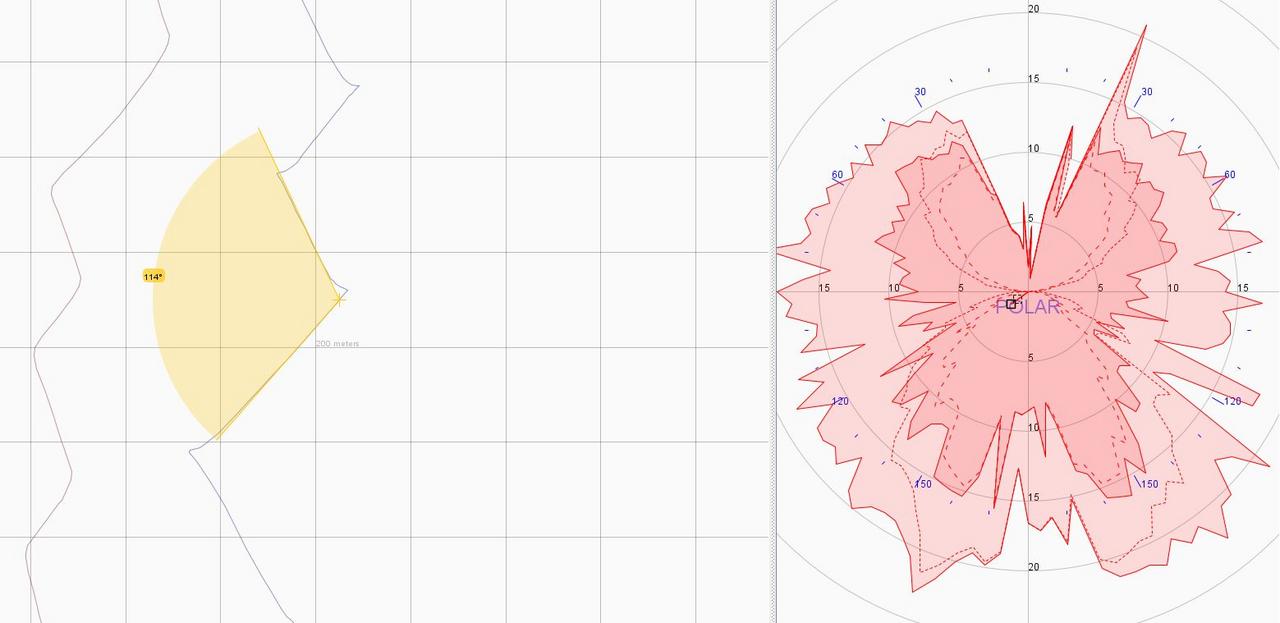 The feeling is unbelievable.
It was one of my first rides with Soul and I had impression that I go almost directly into the wind.
I think that with a bit more training even an amateur rider like me can achieve 30 degrees upwind.
However the board's speed was low - max 16kts. VMG rather poor too.
BTW. I use a Garmin kite app which shows me real heading while riding. It helps a lot.