First of all I would like to apologize to Horst Sergio for a new monofoil thread. Thats my way of lobbying for the care hydrodynamic engineers should take about monofoil proffesional adaptation for ordinary kiters. As Horst presented already, mono has many advantages:
safety, price, simplicity, weight, agility, light wind and boosting potential to name only a few.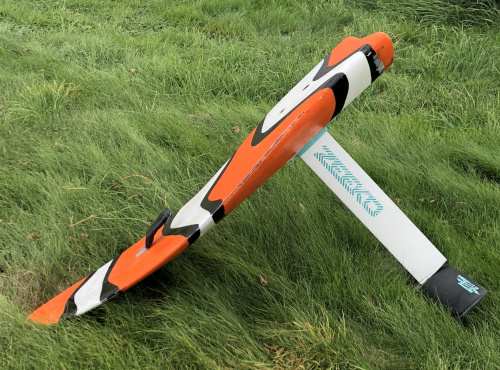 I'm turning 65 by the end of the year, I'm a living example mono is here to stay. Below movie presents my first ride on above setup. My first 500m.
https://youtu.be/JRtlhUTUkRU
Any medium advanced foiler can do the same or better.
And I made this setup from scratch 3 hours ago. From ready to use parts of new Zeeko windfoil.
If Nicolas would take the same care about this project, as for Spitfire, we could have a new, agile toy even easier to ride.
I ask you, fellow hydrofoilers, to vote for mono.
The project is at least as ambitious and perspective as Spitfire. Just right for Nicolas potential.
Nicolas, I dream to boost on mono as I do now with Spitfire, only higher. We need to ride it a bit faster.