jkrug

wrote:

↑

Sun Jun 09, 2019 12:21 pm

if not in a kiteforum, then where? don't bother to kowtow to the 'snarky posters'. this thing is a kite, and your arms are the lines. if some people don't get it or think it's ridiculous, then i'm not sure why they spend so much time looking at this thread. like you implied, it's not meant to replace kiting in any way, but is rather just a new option in that realm. and p.s., thanks for the useful info in your post, there's not been a lot of it otherwise.
snarky poster here...
the issue isn't that this downwind stringless kite thing exists....it is simple fact that people in general do not like "being sold". and they especially do not like being sold "Crap"
simple as that..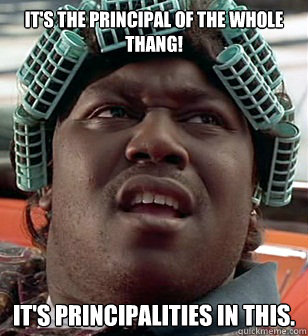 this feels(exacly) like someone searched "how to market your product on the internet(for dummies)" online and are now following a checklist.
..there is no way people can be that lazy, right?
let's review how yall are doing..
marketing 101: How to Build Hype
https://smallbusiness.chron.com/build-hype-25968.html
1.
Find features and benefits of your product or service that you can claim as "must-haves." One of the hallmarks of marketing hype is to create a need, instilling in customers the idea that they can't live without something.
hmmm.. tough one. someone mentioned focusinf to hotels... otherwise there really is no need/"niche".. the 1st generation failed because it was pointless.. still having those in storage is not reason to re-introduce it
2.
Saturate your market with media advertising, public relations campaigns, coupons and direct mail. When consumers see your brand everywhere they turn, they'll begin talking about it, creating the word-of-mouth hype that lends credence to the trend you're aiming to create.
yes... this is definitely being done.
3.
Present a spokesperson in your ad who personifies a trendsetter for your demographics. For example, if you are promoting a new cellphone app, use a teen or young adult to market your product. A service geared toward seniors might get the hype you're shooting for through an ad featuring a local coach or older celebrity weatherman. Hire big-name celebrities if your budget allows.
yup... we see your "brand ambassadors" and pro riders having fun as the vanish downwind in their 5 sec clips on instagram.
4.
Build a sense of urgency that encourages shoppers to act quickly. According to the Media Awareness Network, keeping only a small supply available can prompt customers to hurry in to get their product. Present offers for a limited time or play up the fact that your products are part of a trend. If you're promoting an event, build hype in the fact that your last presentation sold out within minutes or days. Take care, though, because running out too soon can leave customers disappointed.
yessire... we see the "urgency". dealers trying to sell their stock before folks realize their bamboozled. (btw, why did this wing thing fail the first time it was released?)
5.
Take advantage of social media that uses electronic word-of-mouth marketing. For many demographic groups, including professionals, college students and high school teens, hype begins and ends on their personal social networking pages or in the latest tweet from their networks of friends and followers.
yup..
Be careful about using hype when your product or service doesn't warrant that kind of attention. You may end up with disillusioned customers who won't trust future promotions. At the same time, according to the Web Marketing Association, consumers become inured to hype and many automatically dismiss it as an untrustworthy ploy to make sales.
idk guys...this just feels like a money grab to me....hope i'm wrong.
yall might be playing with fire.. we kiteboarding consumers are not as not as dumb as i maybe make us look (or something)
//robby naish is a windsurfing legend....he could literally stuff dog crap in a helmet and people like me will buy it (so he gets a pass...for eternity)
I'm looking forward to picking up this new toy when they get stock in the Gorge in July. It looks like fun. I'll report here on my experience.
again... this is the norm.
you can't buy one of these things yet... (or at least the ones from this decade)
where are the unbiased reviews from actual customers?(still completely non-existent?)
Jfoil, are you only a neighbor? or an investor here?
every single one of your posts are in these stringless kites threads
I don't work for Duotone or ride for them. Ken Winner let me and a few neighbors try them, and I am so happy to be able to downwind hydrofoil in the open ocean again after my paddle shoulder injury. I saw the snarky comments, and feel so stoked about winging that I want to provide some actual accurate use info.

Someone brought up Tony here, I felt compelled to reply. I would not have brought it up, but Ken Winner sent out a picture of one of his first versions of back in 2011.