Sharing some ideas of control system for advanced riders. Only for advanced ones.
Intro.
I've been experimenting with control systems since 2010.
Made more than dozen of unique systems without chicken loop.
I do not like a chicken loop as it is a design for windsurfers. I do not like hooks at all - it damages the boards, knees and does not allow to lay down on a board while swimming back to a shore or doing the superman.
Present systems are expensive as each bar requires to have a chicken loop, swivel, quick release, trimming, stopper.
As a foiler I need something simpler. I do not unhook at all.
I believe that the systems for foilers would go into direction where trimming will be included in a harness.
Especially for foilers using RAM kites with short lines.
I ride Flysurfer Soul 15 and 8m and noticed that using them with shorter lines caused that
I do not touch a trimmer
(depower) anymore.
Soul15 with works well:
- in a range of 6-20kts with 18m long lines
- in a range 8-25kts with 12m lines
- in a range 10-30kts with 9m lines.
Conclusion for lines below 18m
- a reduction of 1 m lines' length is almost like a reduction of 1 square meter of the kite's area.
A wind range of Soul15 with lines 12m is like Soul 10m (with 18m lines). Soul15 with 9m lines is like a Soul8 with 18m lines. Ish...
Above stirred my mind.
Why should I need a trimmer then?
For riding in normal winds I do not need it at all.
However in very gusting winds it might be needed for a safety reason.
Then next question appeared. Why should I have a trimmer on kite lines if i can shift a trimmer to a harness?
IMO it's great idea as each control bar would be much simpler, cheaper, safer and less parts on the control system which can tangle the RAM kite's bridle.
Less parts = less problems.
General view: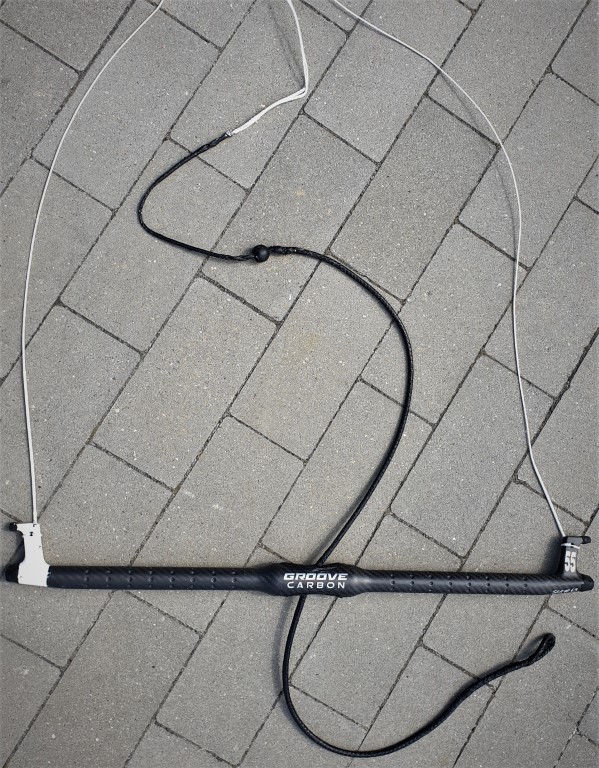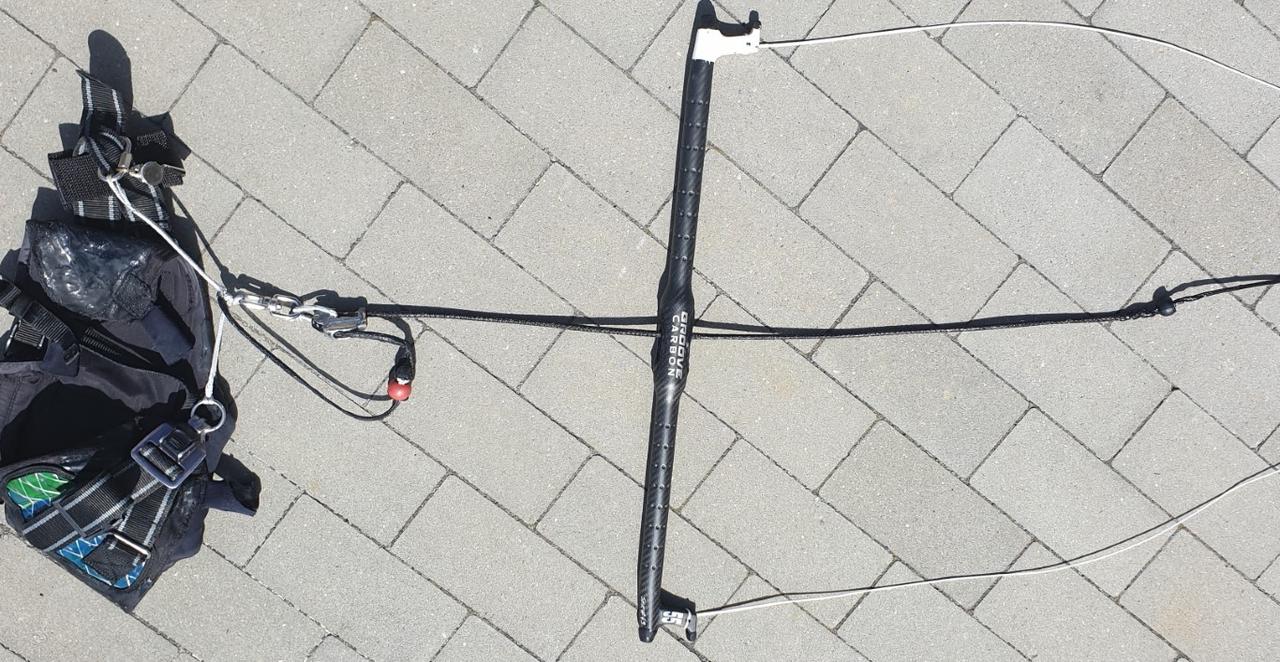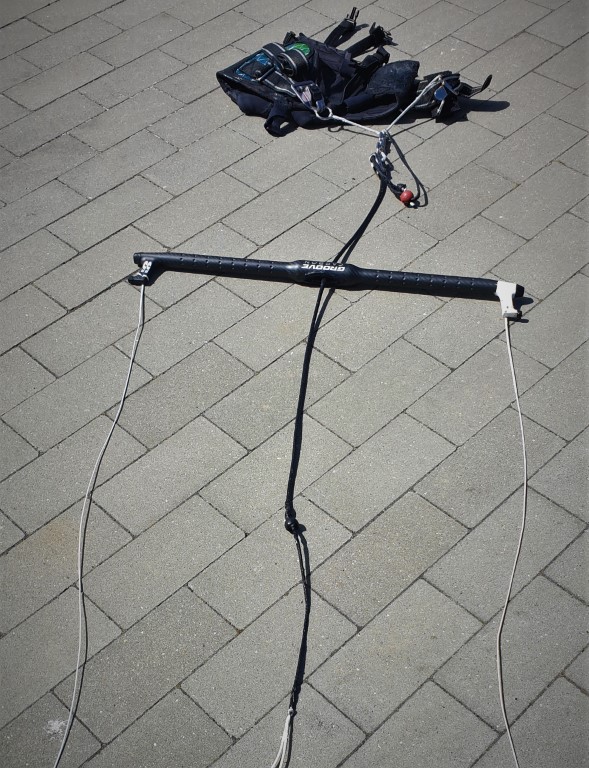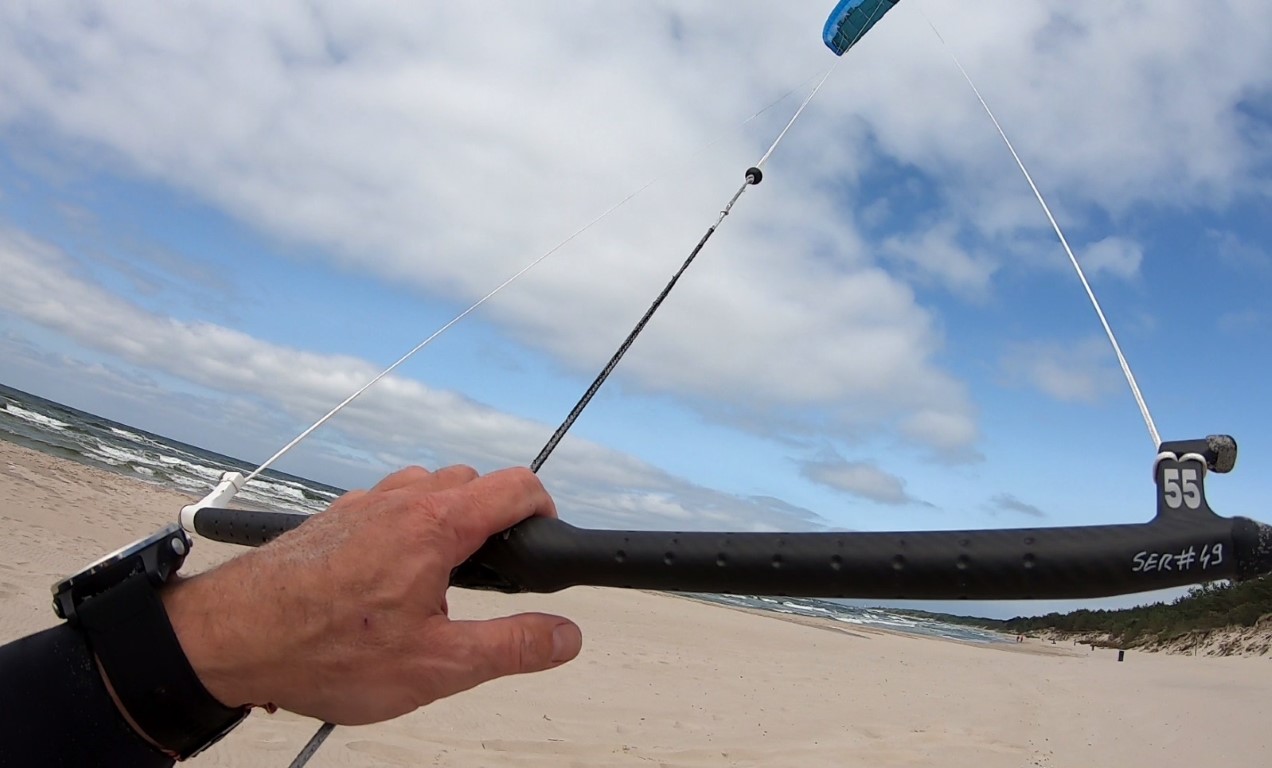 Closeup view: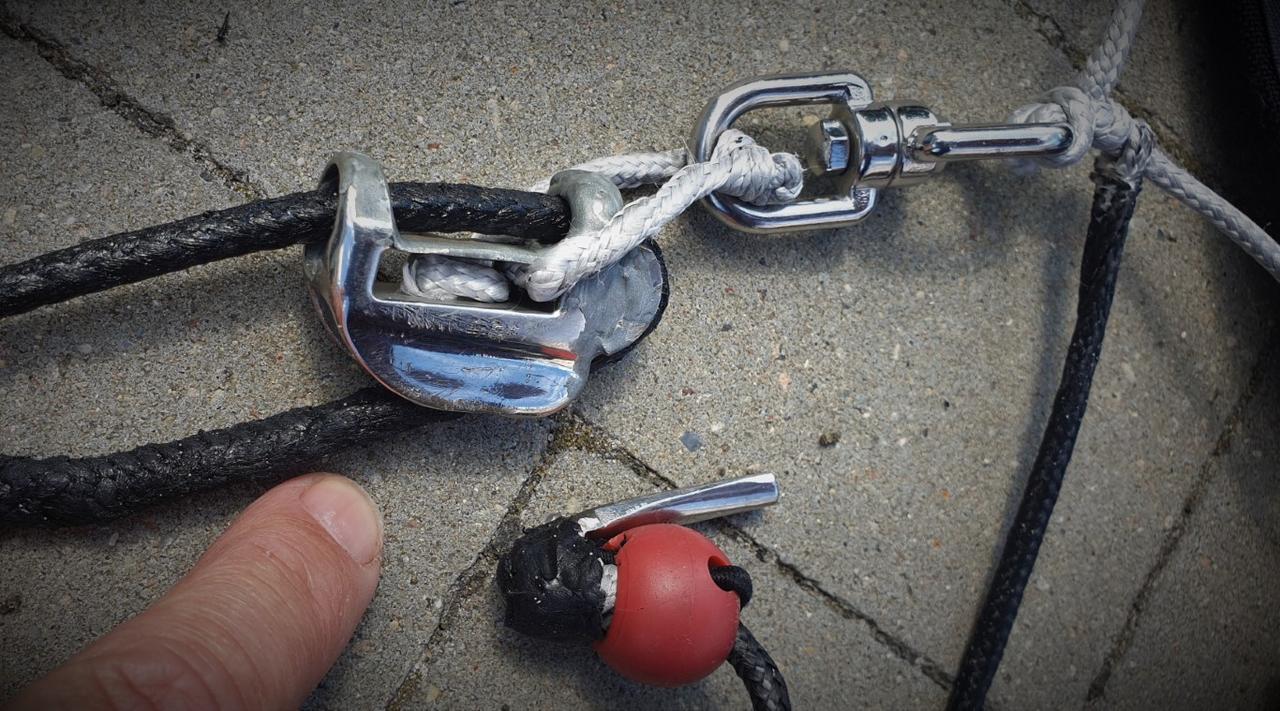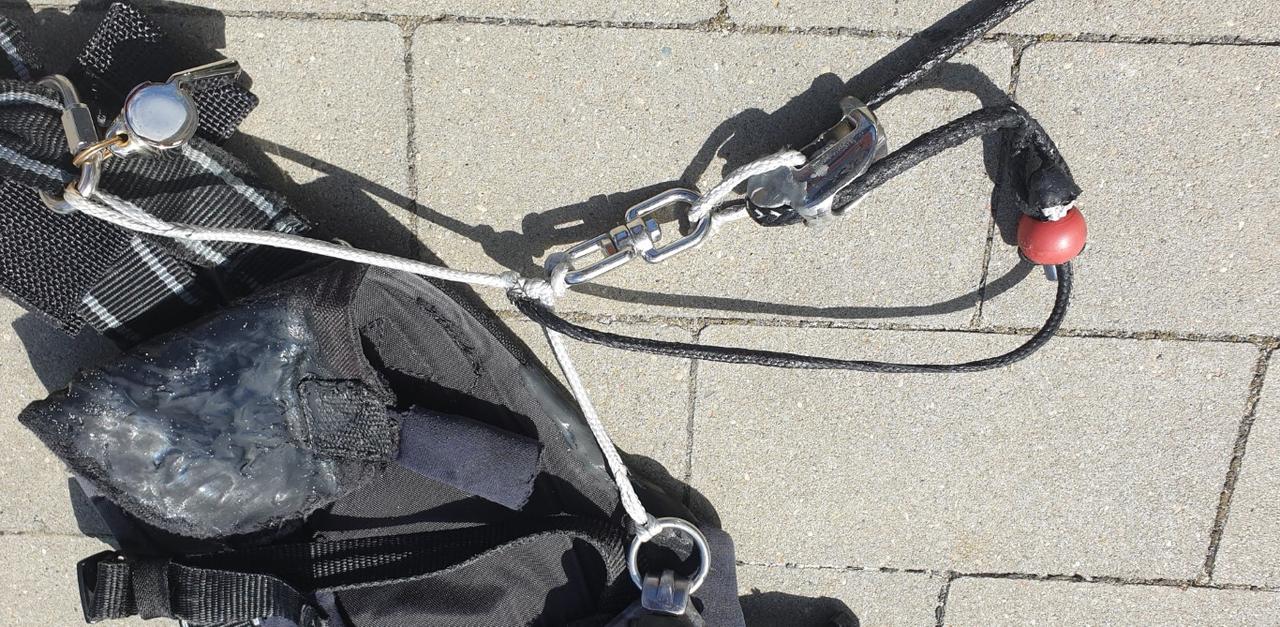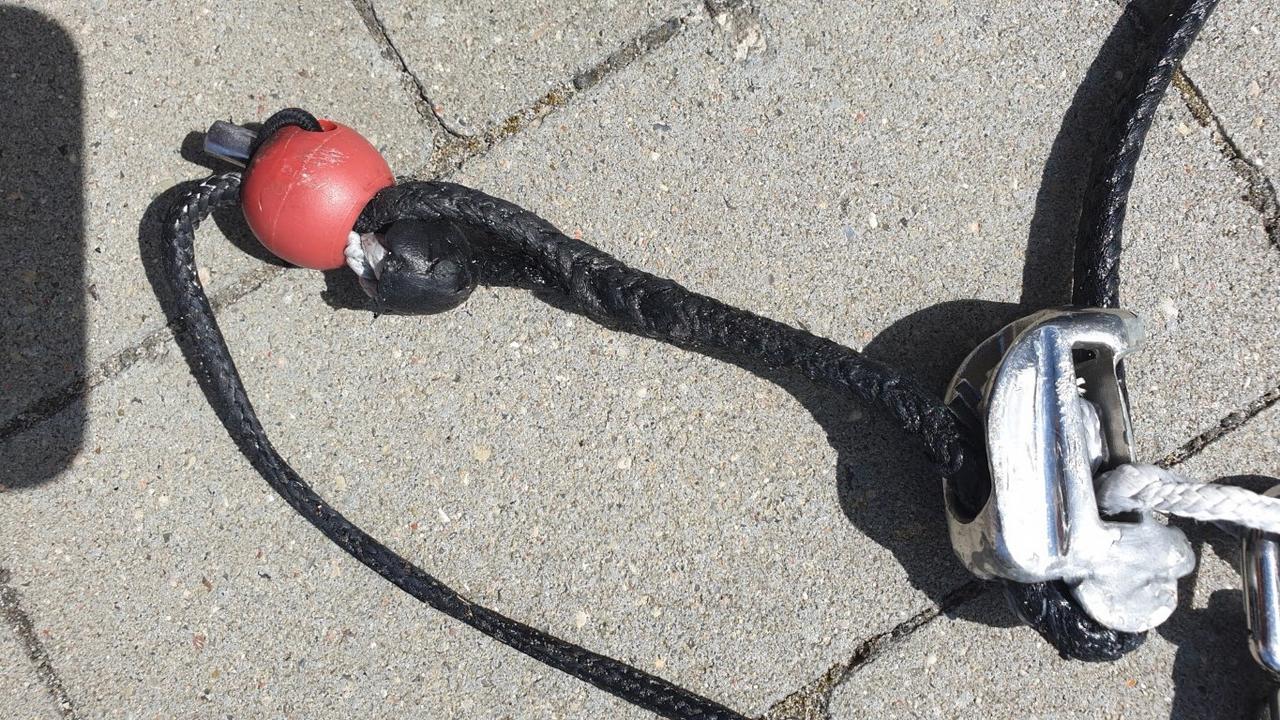 Safety.
I am testing two means of kite's releasing:
a) total flag out - both power lines are released at the same time,
b) double flag out - both power lines might be released independently (two cleats and one double ended leash are required).
In both cases it works not bad. It was tested in a range 4-25kts. On the water and ashore.
One important thing is that once the safety system is released then a bar need to be hold in hands - therefore it's a system only for advanced riders.
Adjusting a trimmer
Both hands must be employed with present cleat.
I am working on a cleat which allow to adjust it with only one hand.
A bar.
Groove single piece carbon 55 and 52cm. 170-180gr.
After two weeks of using them I am addicted.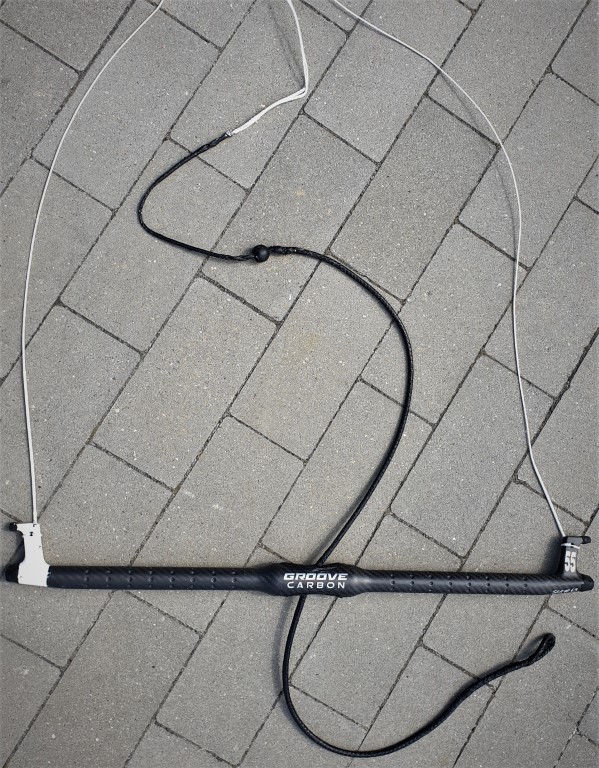 I had to add some protection for the hole's edges to protect the carbon work.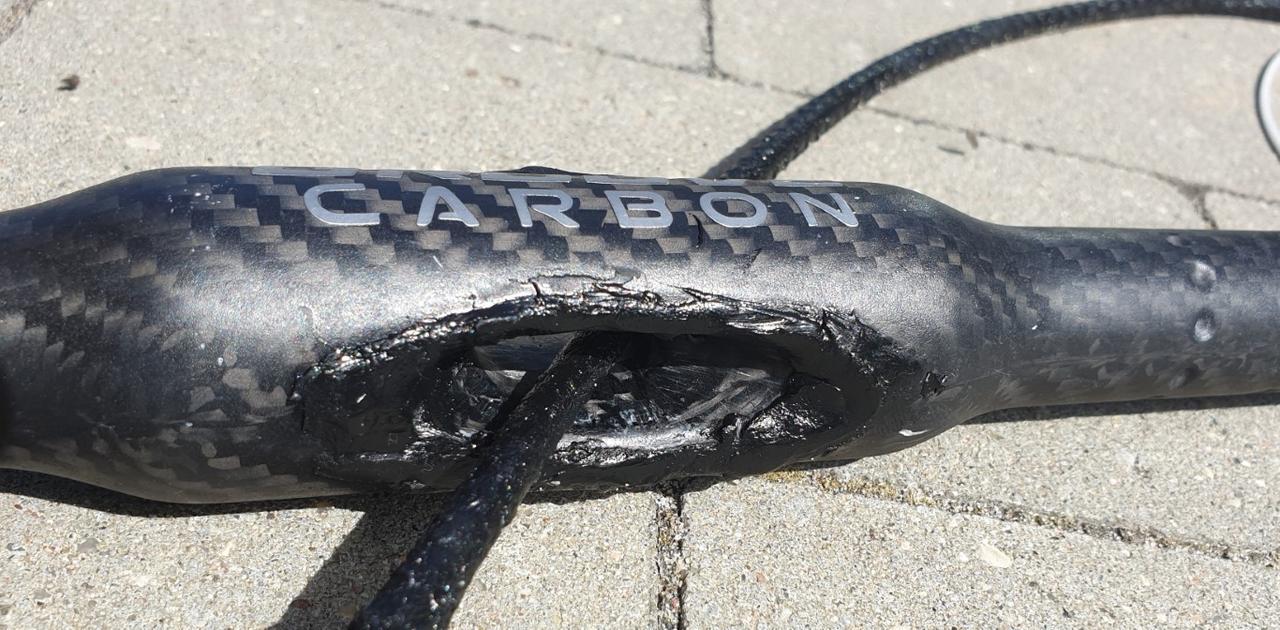 A cleat.
I am using Cabrinha cleats which had to be modified: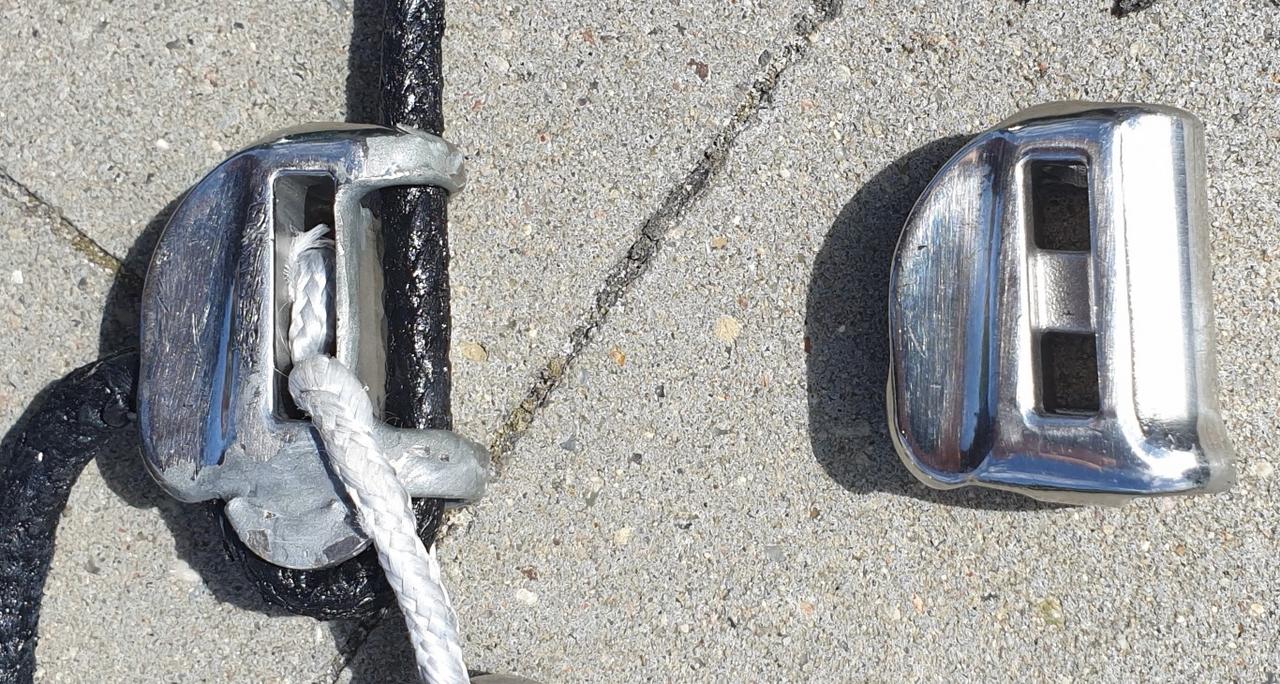 A quick release
As simple as possible.
Please note that there is only one knot instead usual two. this knot is hidden underneath a ball. There are no two nots which works like a tangling magneto for the kite's bridle hahaha.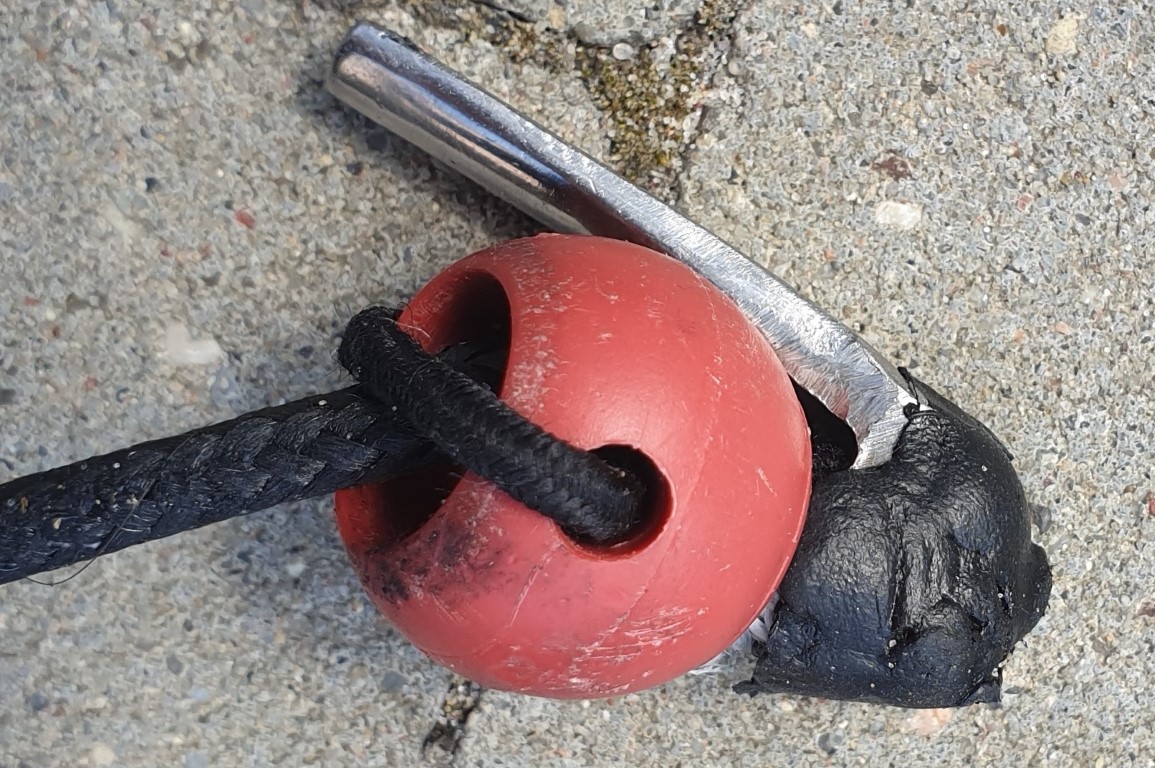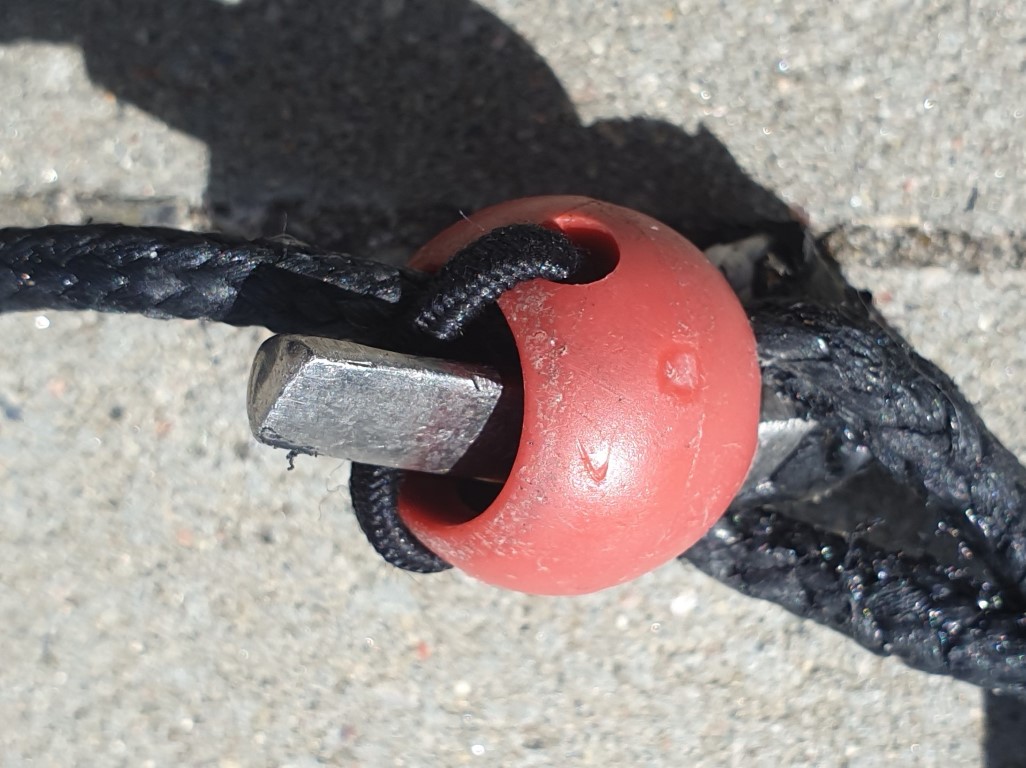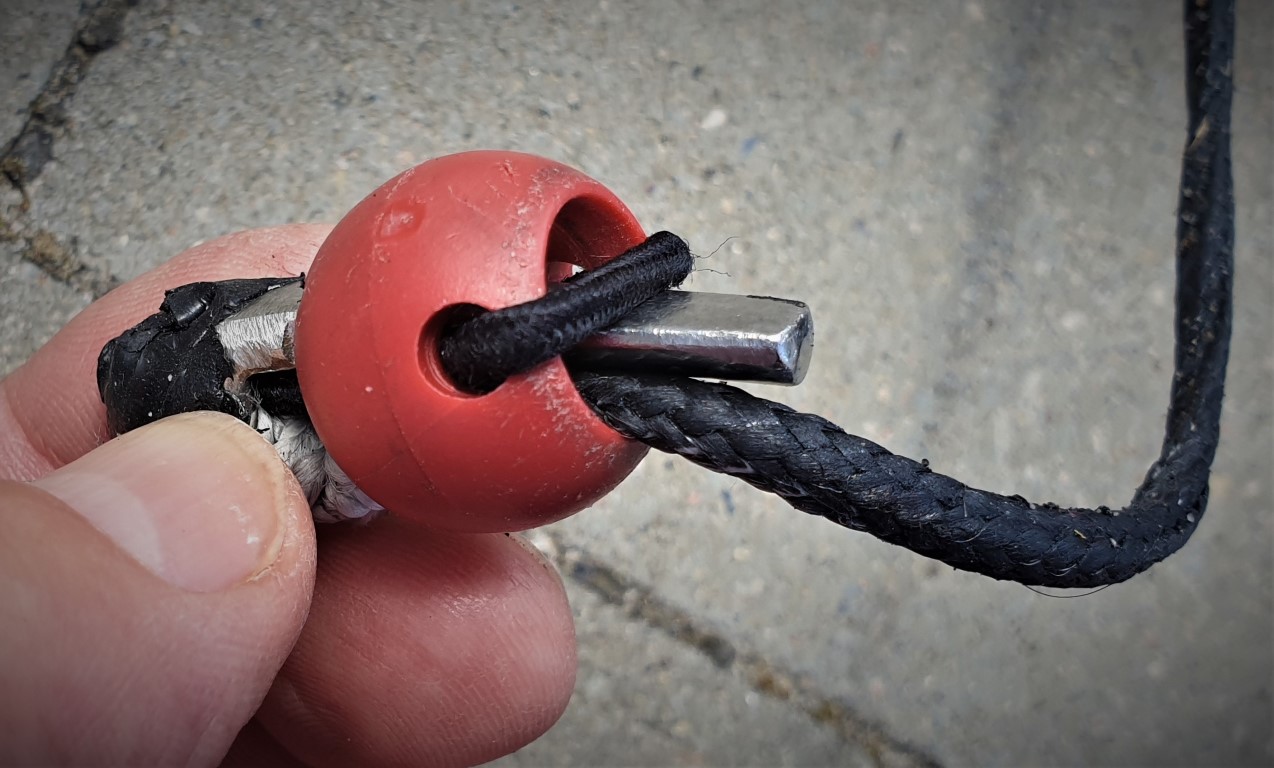 Trimming
there is no trimmer on the lines.
A trimmer is placed on a cleat mounted by a swivel to the harmess.
It allows to trim upto 70cm in extreme conditions.
In reality 10-20cm makes all what I need.
Weight.
The system ready to fly with 12m lines weights 290gr.

with a harness 831 grams. I will reduced it below 800gr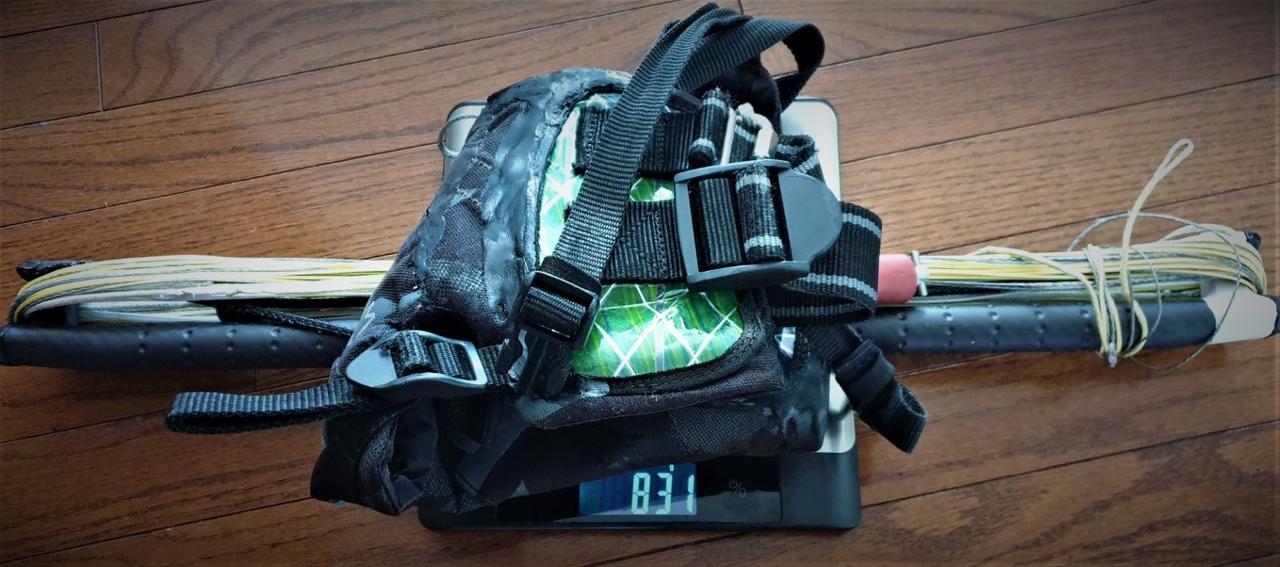 Pro racers.
I believe that it might be something what some of them are looking for. Simple. Small weight. Reduced air resistance.
One of first trials with basic system without a swivel: