Got the 6 m2 yesterdag evening - and had by pure luck the chance to ride it today, after work, before our virtuel company christmas party (850 participants)
10 to 12 knots of wind, perfect, in gusts I could have ridden a 5 yes, but I was lucky to be able to find this low wind, as yesterday and tomorrow it will be hauling again with 20 knots (but we will get awesome waves again)
In short: It does everything we could have ever dreamed about
Flew it with std lines 21 m, and it turns on a dime, one can carve supertight back and forth, and the kite will just follow you either turning or drifting - quite opposite the 8 which can not do this whatsoever....
Can not say how much more lowend it has, compared to the 5, but I did not have any lack of power in wavecarves or jibes, which I often can have (78 kg 1200 cm2 low AR wing) with the 5 m2 at its lowest end.
It does not have the same violent (and good) acceleration as the 3 and 4 and 5, across the window, because of its size, but its pretty close, not bad at all.
And it turns just awesome, you can fly it easy all over back and forth with one hand - the exact thing the 8 was not that good at, and the 5 was splendid at
A couple of pictures from this afternoon - I know they dont say anything about anything - I just like pictures in general.
It was around the freezing point this morning driving to work (ice on the window, brrrr), but became warm later with 6 degrees celcius - nice
First time in the air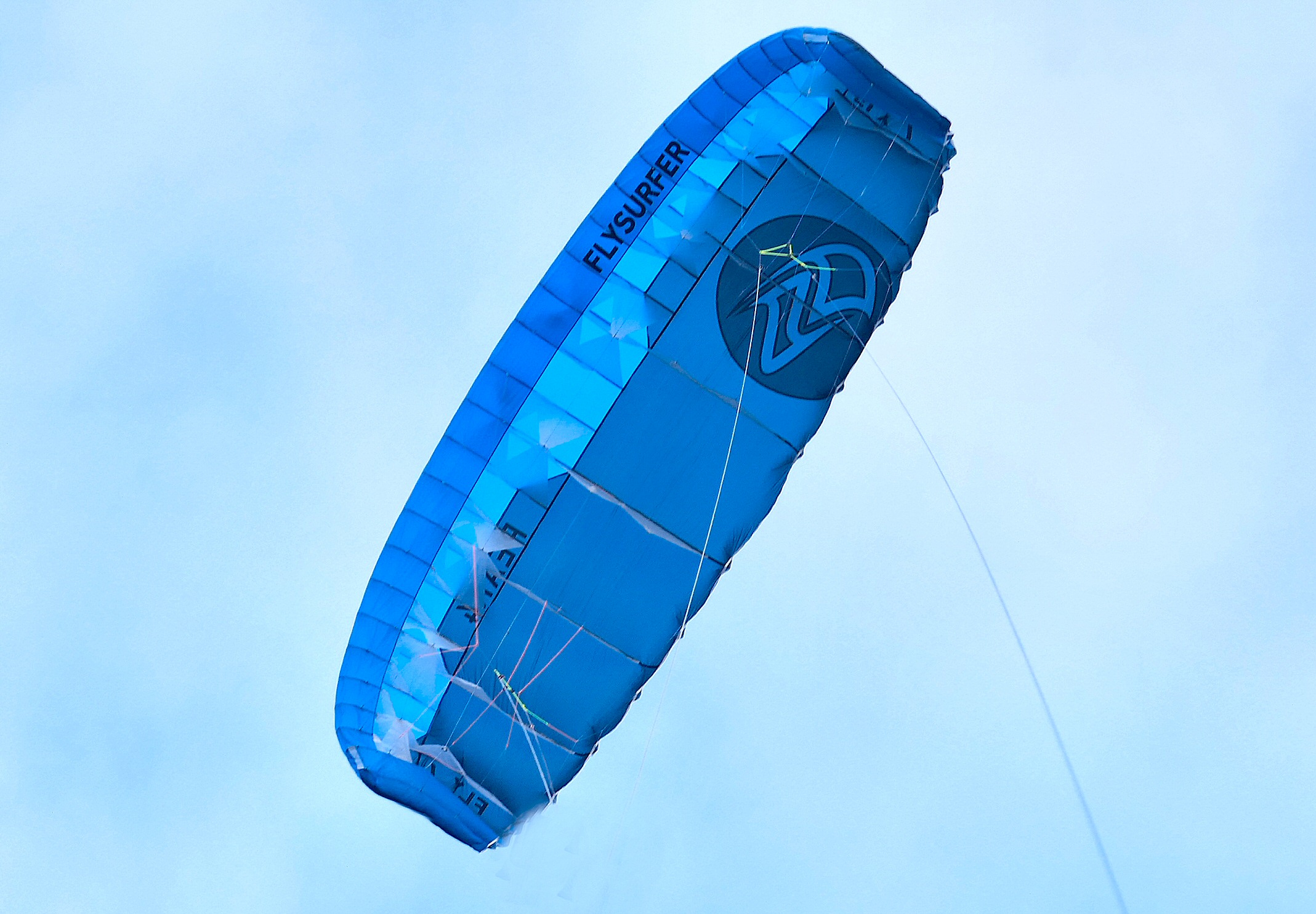 Nice weather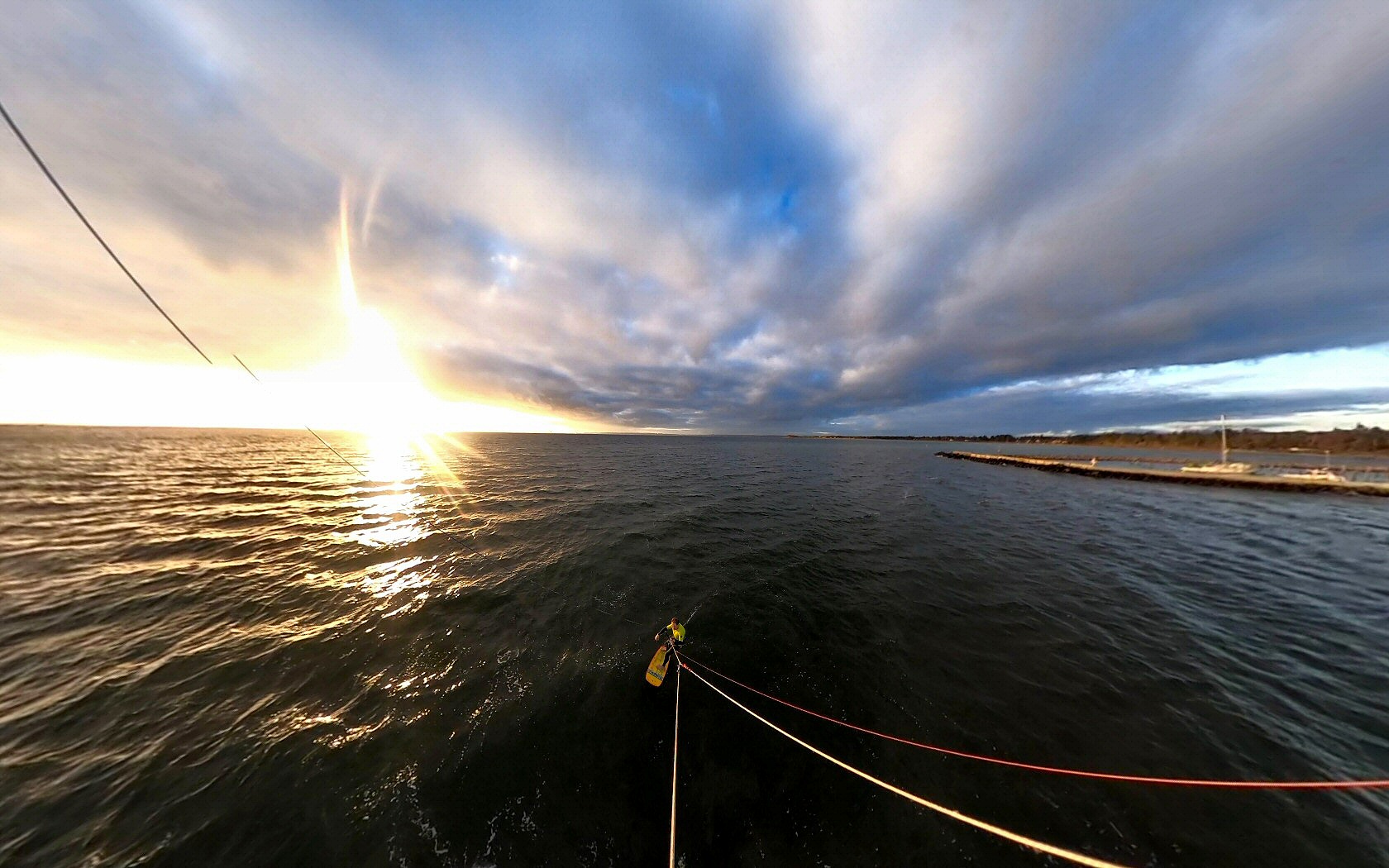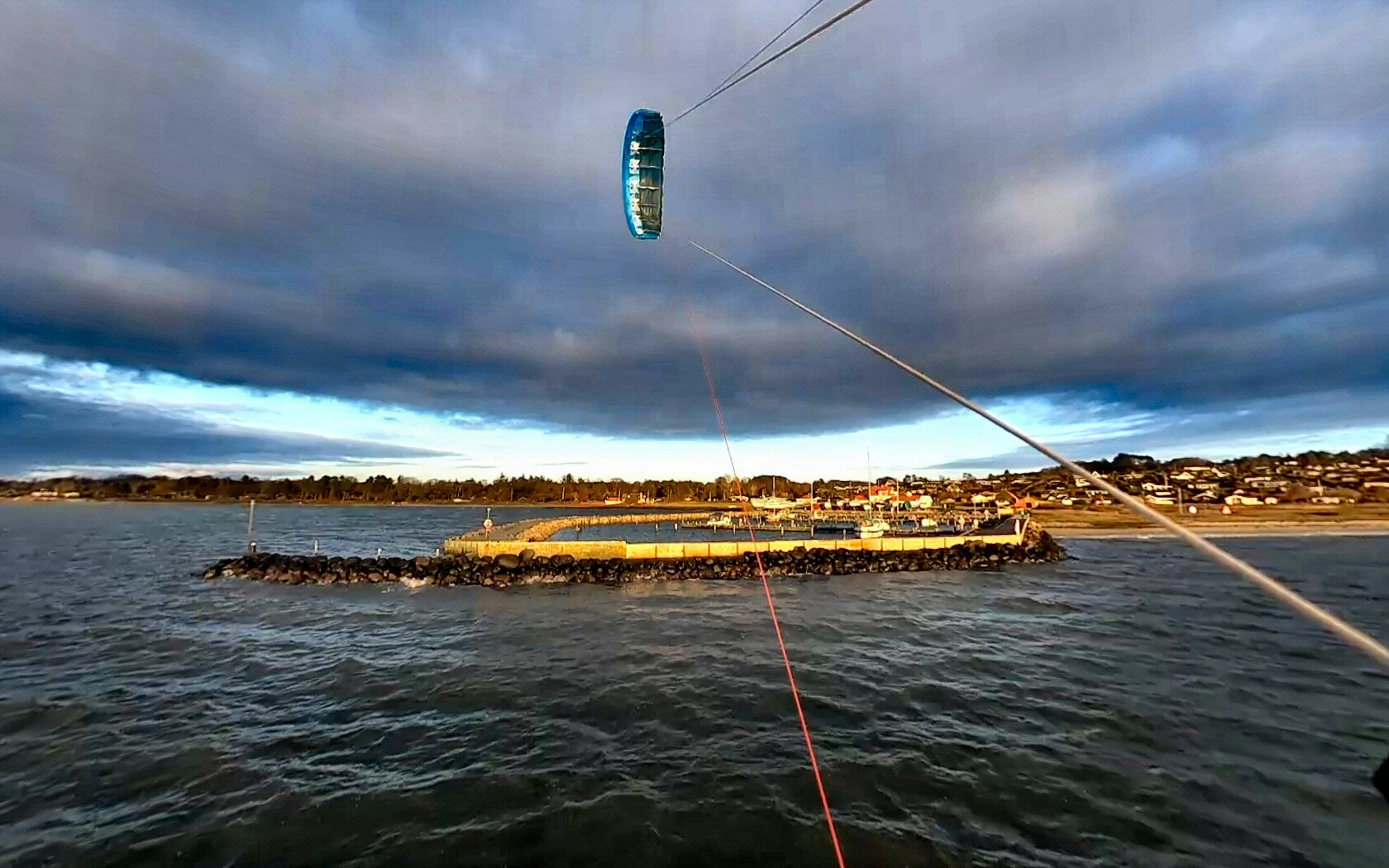 Yeeeees, I like it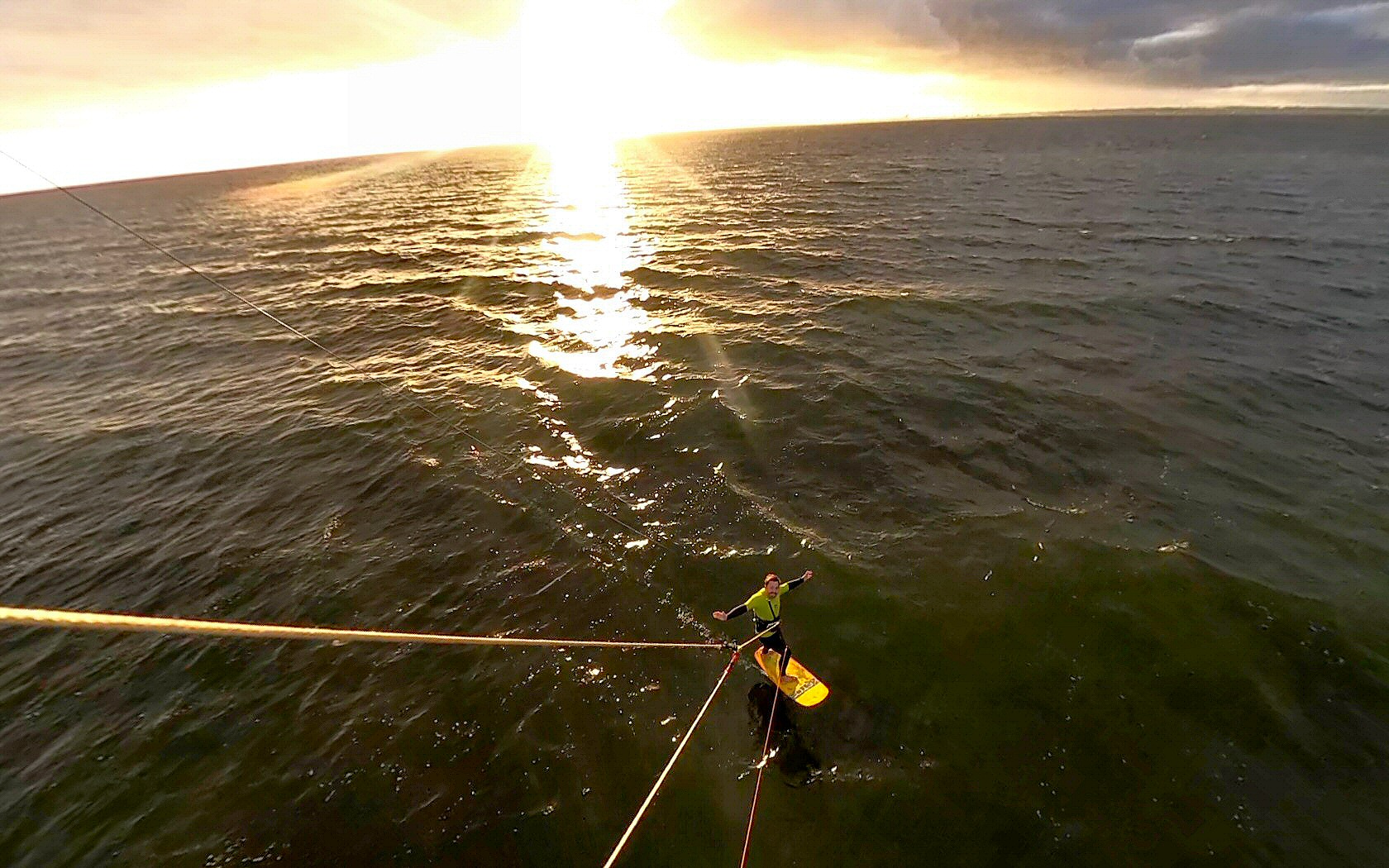 1½ hours on the water, and one of my rare sessions where all jibes and stuff worked, so did not get my hair wet today - THAT is rare from someone with my limited talent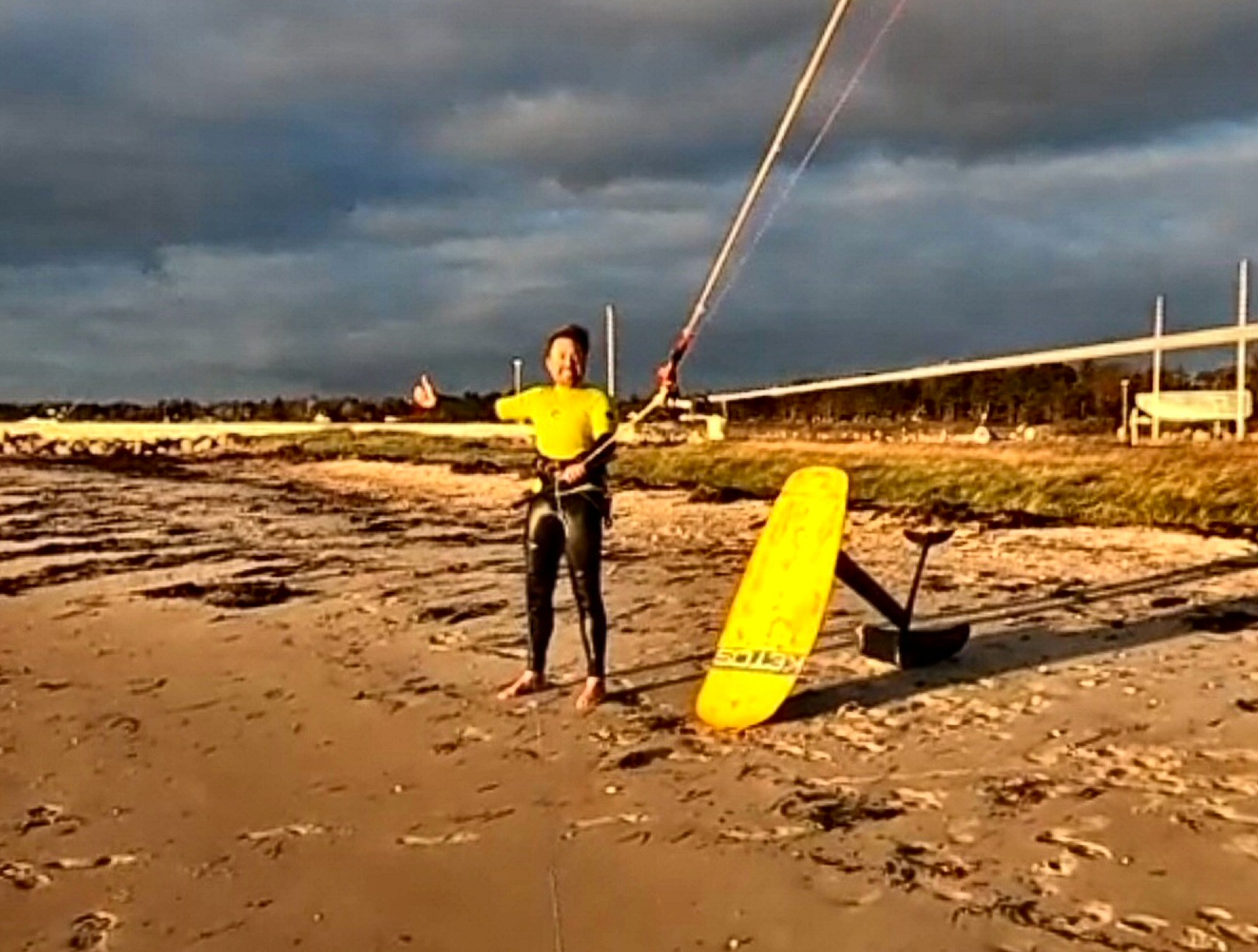 What a great day, I found the slot with low wind to test the 6 m2 the very first day - beautiful sun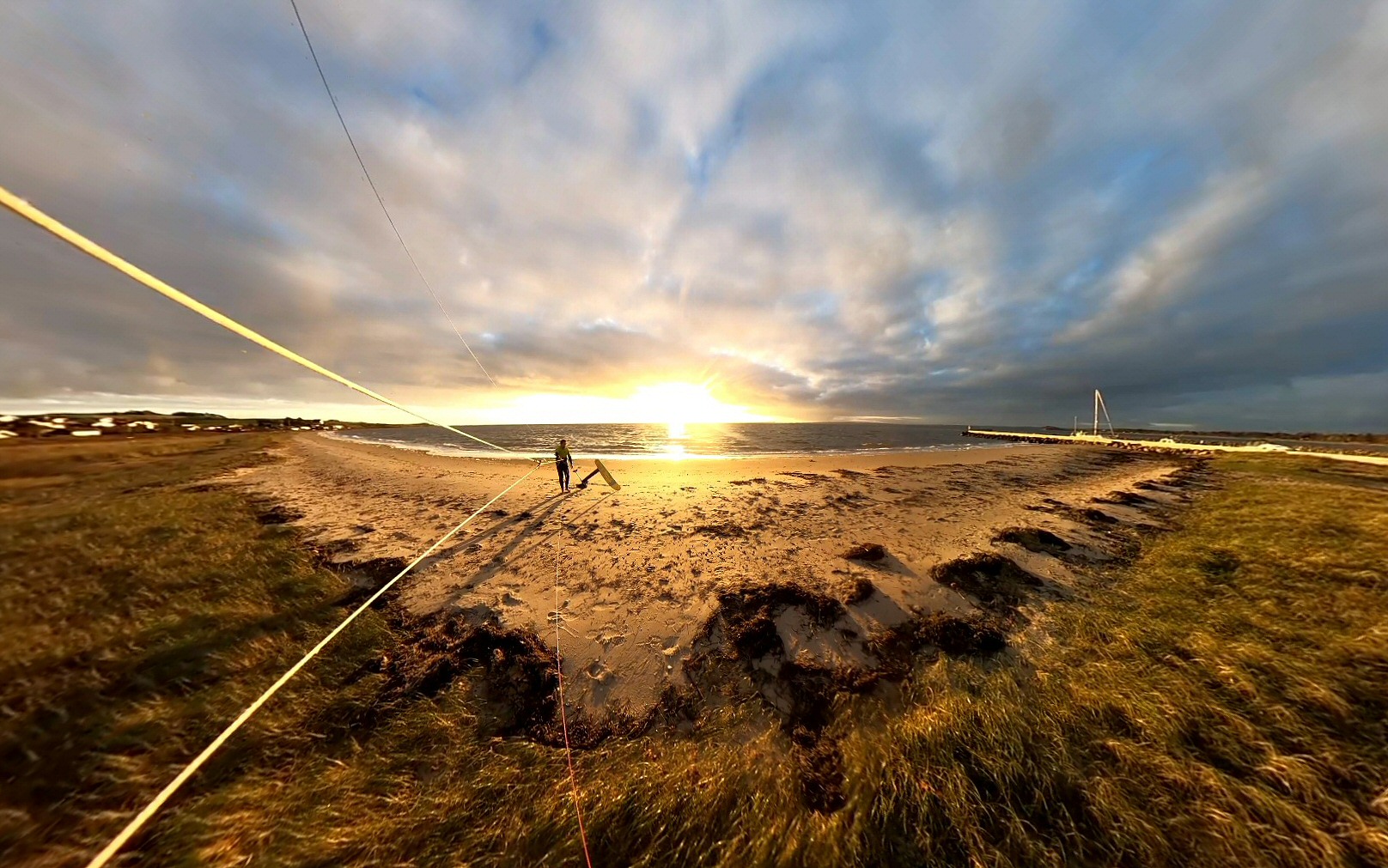 Amazed, the 4 and 5 are the two golden sizes, no doubt, but the 6 is the missing link I think we have all been dreaming about
Peter