Excellent video. That doc has some real "balls" (shrunken as they may have been) to demonstrate that for the video. I've seen similar demonstration and the bit about relaxing during the first minute is crucial.
Many of us don't go onto the ice without the ice-picks mentioned above. Below are a few photos of my home-made jobs - the lanyard can be worn around your neck or clipped into a pocket on your parka, and the plastic sheet helps hold them together when I don't want them to separate.
I also carry a whistle to get attention if I go thru or if I have to try to get others to help.
The iceboaters here say to "be the 3rd group on the ice" - first the ice-fisherman, then the sleds, then iceboat...but I've seen people out there when they probably shouldn't be. Every year people go thru the ice around here - some make it out and some don't.
The buddy system is always a good idea, but to great extent we are still on our own sometimes. Whether on the water, in avalanche zones, or on the ice we need to know the conditions and it's obligatory to be prepared. I've even considered wearing a self inflating PFD on the ice (you can get a vest harness type or belt pouch type)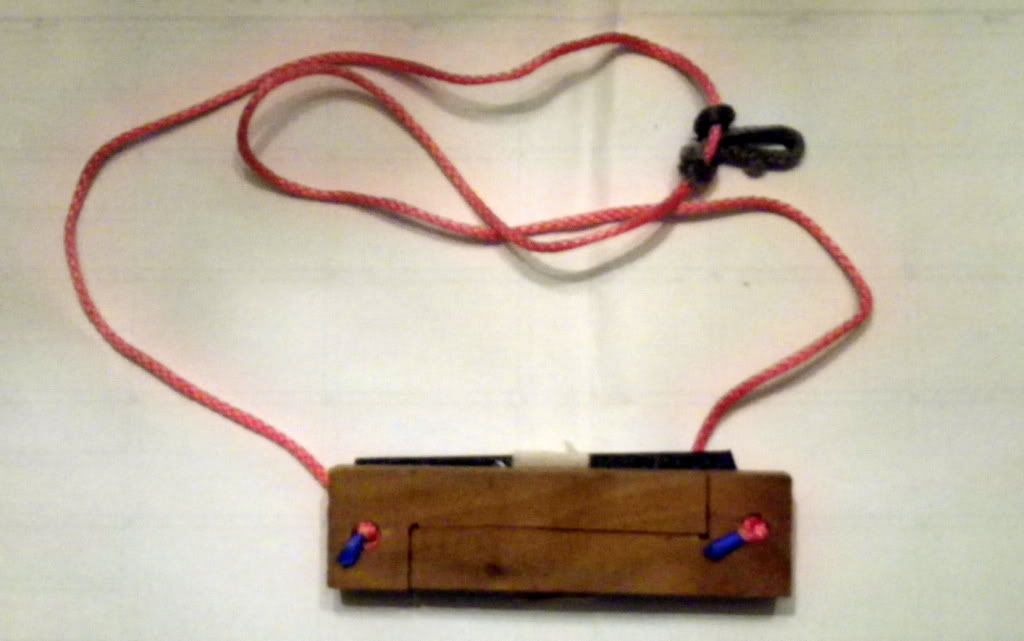 be safe out there!