Got out to Colorado last week and we met up with FrontRangeJeff for a great day at Rabbit Ears!
Jeff got out early on his 6M, then it dropped to very solid 12M conditions and built to 9M conditions. It was beautiful snow up there and that is a large open field of terrain to explore. Jeff has a nice little patch of trees picked out that is well away from road, powerlines and the main snowmobile routes and it works out perfectly for setup.
I kited all afternoon until I could not go any longer. It was just awesome. There is one big main field to safely explore with a little valley between two hills that you can bomb up and down all day long. Then there are a couple far fields you can venture over to which were absolute light powdery fun (after we had cut up all the powder in the close field). Not too worry...it started snowing and the wind continually covered up our tracks. Good times! Some pics below...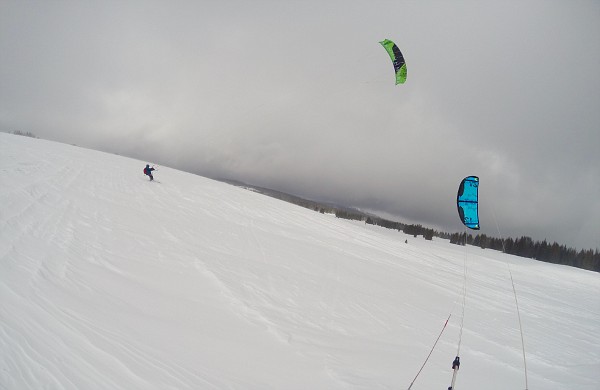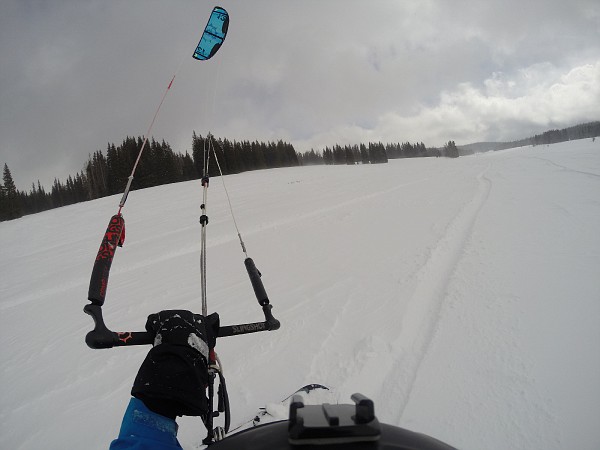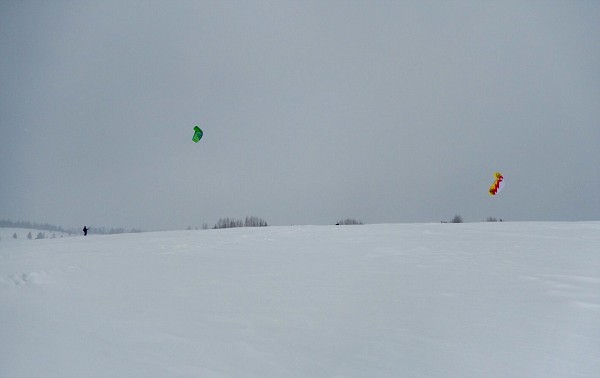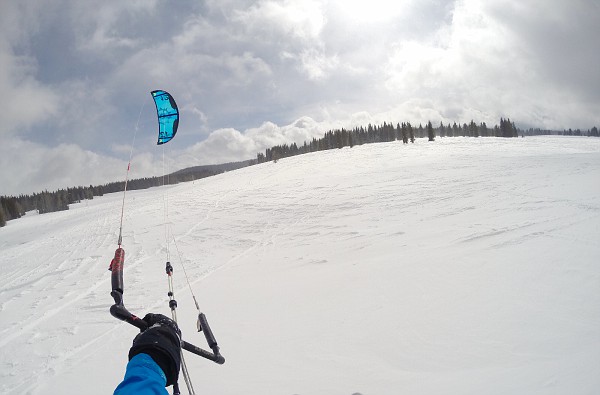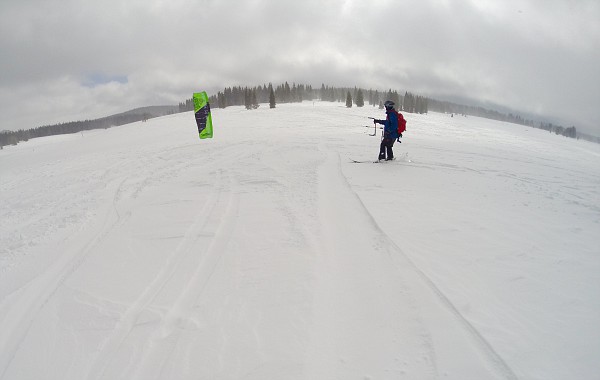 The ever important, post session beers!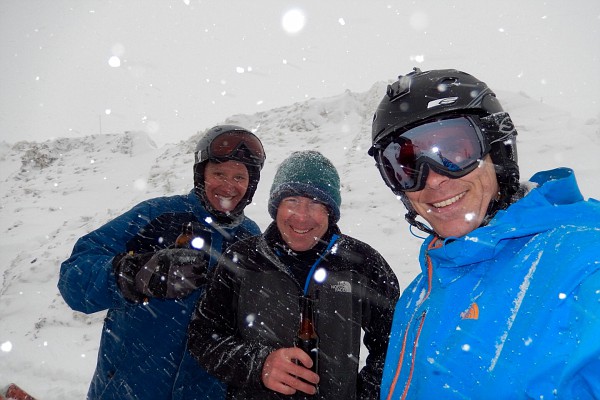 Great times and thanks, Jeff, for the hospitality!
We didn't have much wind the rest of the trip...but we had some great snow in the resorts. It's just too easy to not throw a kite and harness in your ski bag when you are headed out west.