I dont like stabless, not for me...
But using really small stabilizers can be utmost fun sometimes, with big wings, as you get a super lively foil in waves now, and more than sufficient stability.
A couple of years ago I cut a stabilizer down to just under 200 cm2, works terrific.
And I can see in the Naish thread some do this too on theirs.
So you could do the same with a Moses stabilizer, cut it down in size, sand and maybe prep it with epoxy or similar, but not needed if full carbon.
My 1200 cm2 wing with the small stab yesterday, 100 cm mast and 118 cm pocket board: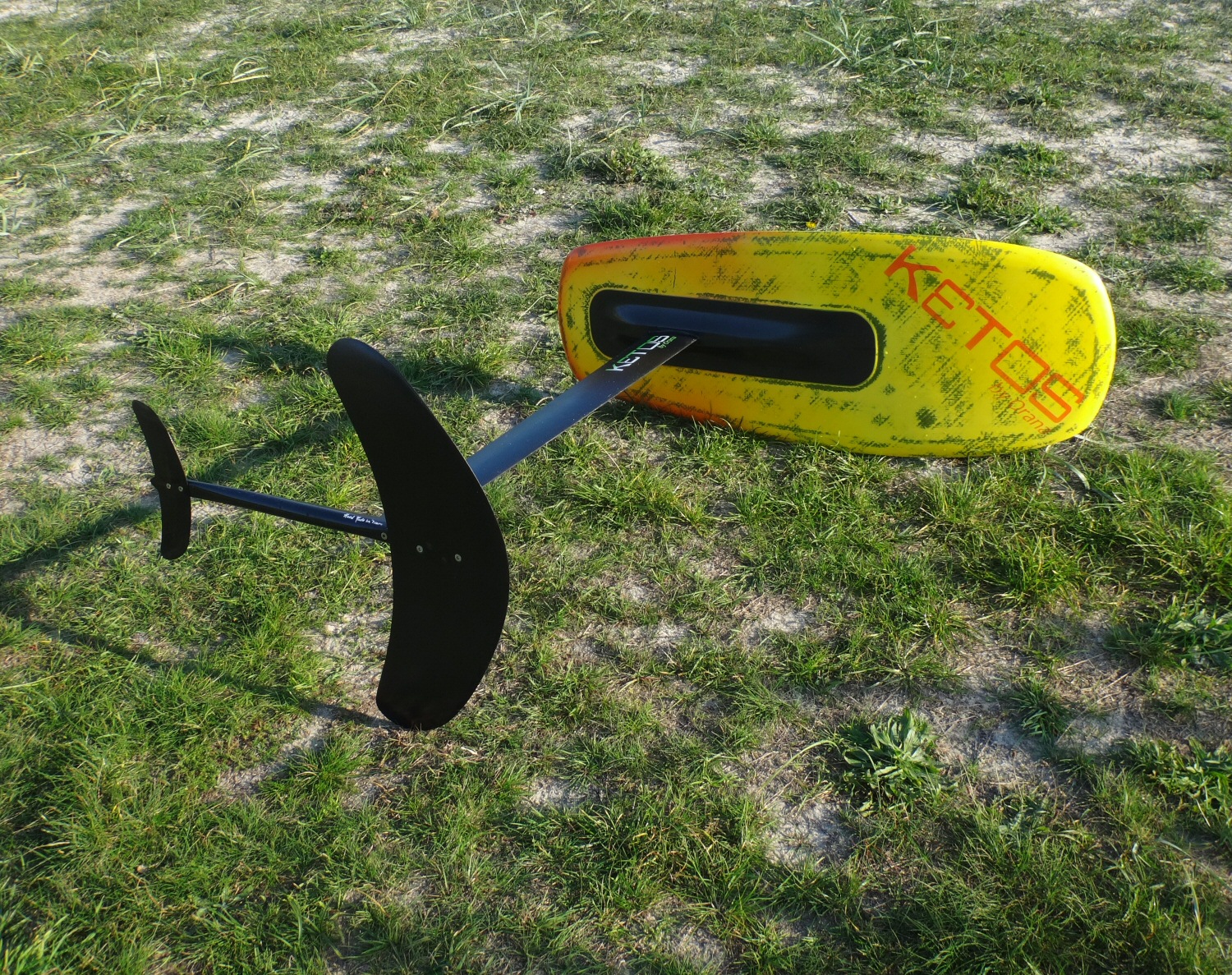 Nowadays Ketos offer even smaller stabilizers, both in carbon or G10 (a tad less expensive), some also without curved tips (no "rudder" even more loose) as well as medium and really big ones, so they also found that supersmall stabs are AMAZING for many riders
Just an easy way to get what you want - cut your stab down, or buy a new one and cut your old one down - sometimes it feels good in carves that it is not too small
PF