Happy to present the Hoover in action: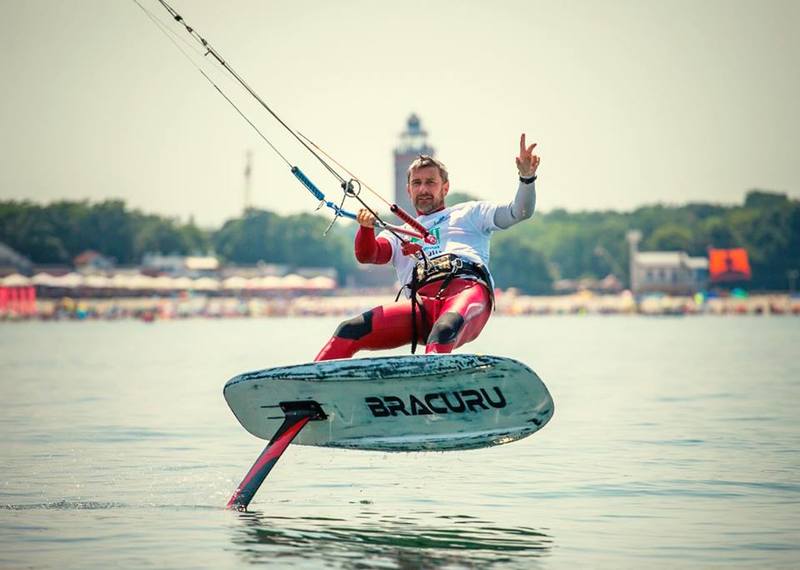 This is the result of searching of well working foilboard which should:
- help to lift a rider out of the water asap,
- do not restrict during riding,
- help during jibing and tacking,
- be very stable during water transitions.
I found that any V-shape bottoms sticks to the water. I thought that in this case a reversed V-shape (including a single concave) should work opposite.
And it works
Hoover is a kind of catamaran - two thick rails connected by a slim deck.
The single concave transfers into flat bottom at the tail. The rails submerge into the hull at tail too. It allows water to flow smooth under the entire deck. The air and water caught by high scoop and deep single concave have restricted space to escape (by the fat rails). It is directed under the center of the board and it works like a jet-ski. The air&waterflow elevates the board once a rider give a kick ahead even in ultra light winds.
So far I am very happy with the Hoover's performance. I think I am going to stick to this design for a while