I got my new wingfoil board from Takoon today (a 90 litre Comet 5'4), and also got their belt coil leash.
Maaaaan, I will NEVER use a foot leash anymore.
No more stepping on the leash, no more getting it stuck beetween your toes
Yes, using a normal footleash, one can with experience easily get it free under the foot - but I also somehow get the leash trapped between my toes on occasion - aaaargh, bugger, and I can not get free without stopping
With the belt coil leash there is no dangling under the board or noise when hitting chop (or the board) - silent
Have only been out this very first day (5-6 hours), but have found no disadvantages whatsoever (maybe you look like a monkey with a curly tail? If so, I can live with that..) , so can only recommend this type of leash.
Dont know who make belt leashes, asssume there must be some, and many more to come now
Maybe some can list the manufacturers of these?
Another plus is you can easily attach/detach leash with one hand when you stand on the beach with wing in the other hand, not always possible to do with a foot leash.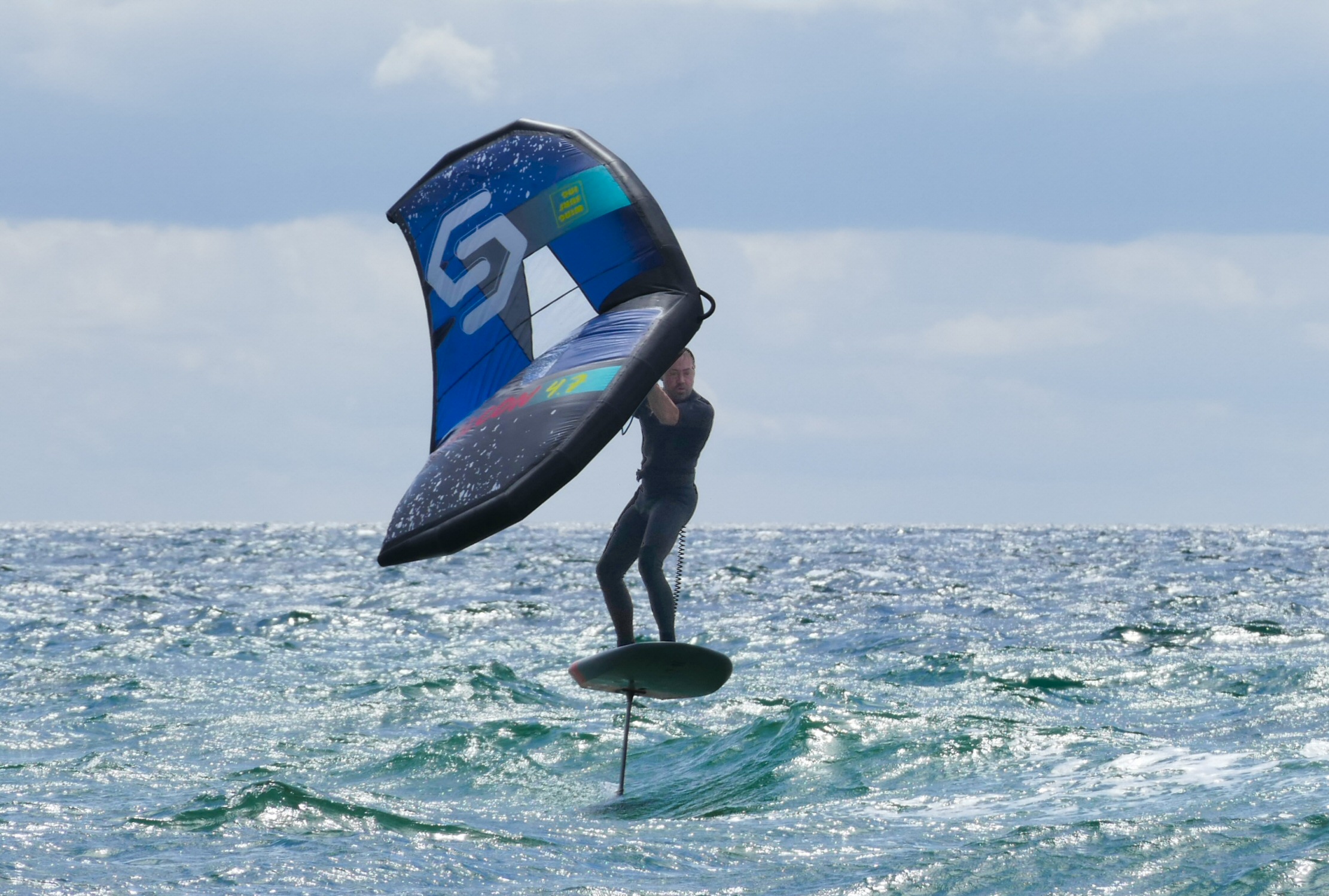 Peter